KY RANG CAVE
Tuesday - 09/04/2019 16:38
Apart from distinghuised significances of cultures, history, landscape and geology at international level, Non nuoc Cao Bang is considered as "land of caves". There are many beautiful caves in Non nuoc Cao Bang geopark; some of them are famous in the world like Nguom Ngao, Doi (bat) cave and Nguom Puc. This writing will introduce another beautiful cave in Non nuoc Cao Bang, Ky Rang cave (locally known as Ghi Rang) with distinguished beauty and geological significances.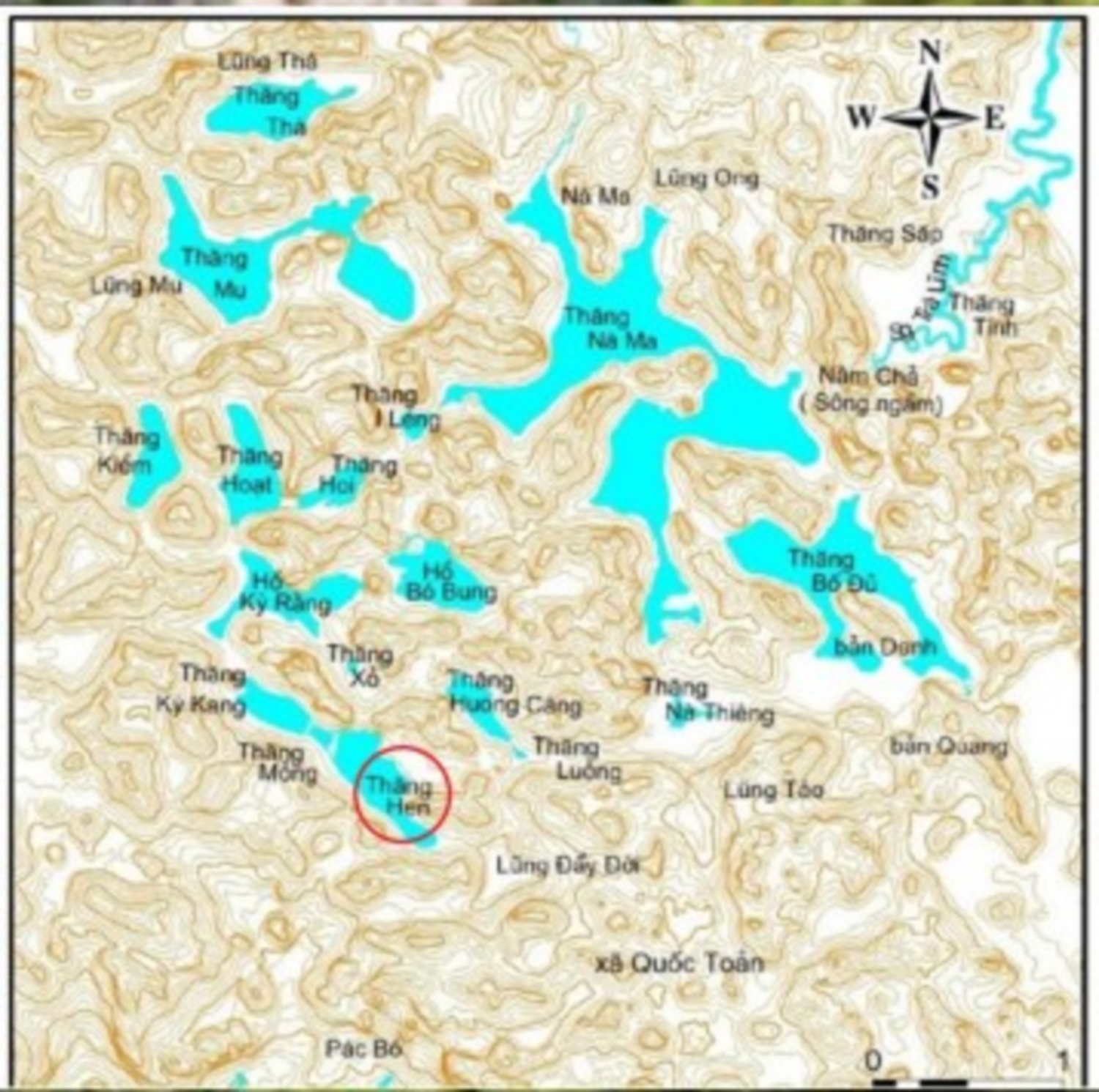 Ky Rang cave (or Ghi Rang cave) is one of naturally-shaped cave located in the Thang Hen Ecotourism site, Quoc Toan, Tra Linh district, Cao Bang province. This cave is about 1.5km from the Thang Hen Lake. The geological evolution and tectonics have created marvelous landscapes.
Compared to the previously-discovered caves of Cao Bang, Ky Rang cave might be considered as a masterpiece of the nature with magic and wonderful features that the mother earth has endowed the local people here. This cave was formed inside the Limestone Mountains with the same name, and covered with diversified vegetation.
Ky Rang cave (Geographical coordinates X=632648; Y=2518455; entrance elevation: 629m asl) is formed inside Ky Rang mountain and next to Ky Rang lake. This fossil cave is about 30m from the local corrosion base and is developed in two fault systems in NE-SW and NW-SE directions in limestone of Bac Son formation (C-Pbs). The cave is 417m long, about 34m deep, and 0.7-30m wide; the ceiling height ranges from 1m to 42m, gradually sloping from the entrance to the exit. It mainly consists of two large chambers separated by narrow and steep entrances. The cave is very clean and airy. The speleothemshere are large, beautiful and well preserved.
Ky Rang cave within the Thang Hen Lake System was also recognized as a provincial scenic spot in accordance with Decision No. 1325/QD-UBND of September 25th 2012 of the Cao Bang PPC. However, it should be included in the Thang Hen Lake System and the entire system recognized at international level. Visitors to Thang Hen and Ky Rang system can learn other interesting knowledge about geology such as accient corals (Crinoidea, Pseudofusulina, etc) in limestones and footprint of the deepseated fault. The pristine landscape here demonstrates the high bio-diversity preservation. With its embraced values, the Thang Hen Lake system deserved being regarded as a treasure of Non nuoc Cao Bang geopark, and a national monument because of its scientific, educational, and landscape significances.