The "Geopark ambassador club" of Quang Trung high school celebrates the "Green Sunday" movement
Wednesday - 23/03/2022 12:16
On March 20th, 2022, the "Geopark ambassador" of Dam Quang Trung high school, Ha Quang district collaborated with the school's Youth Union to organize the first national "Green Sunday" movement of the year 2022.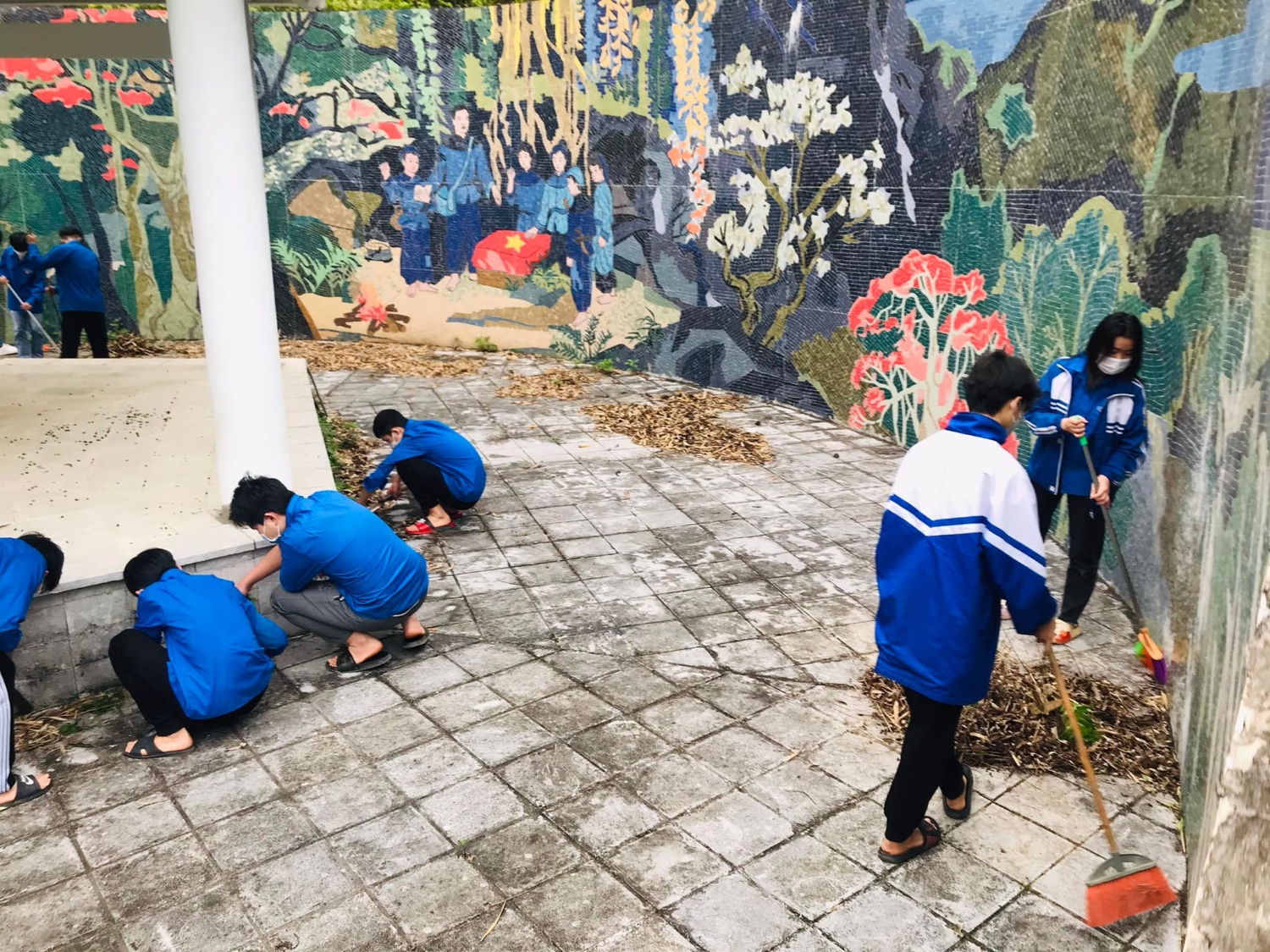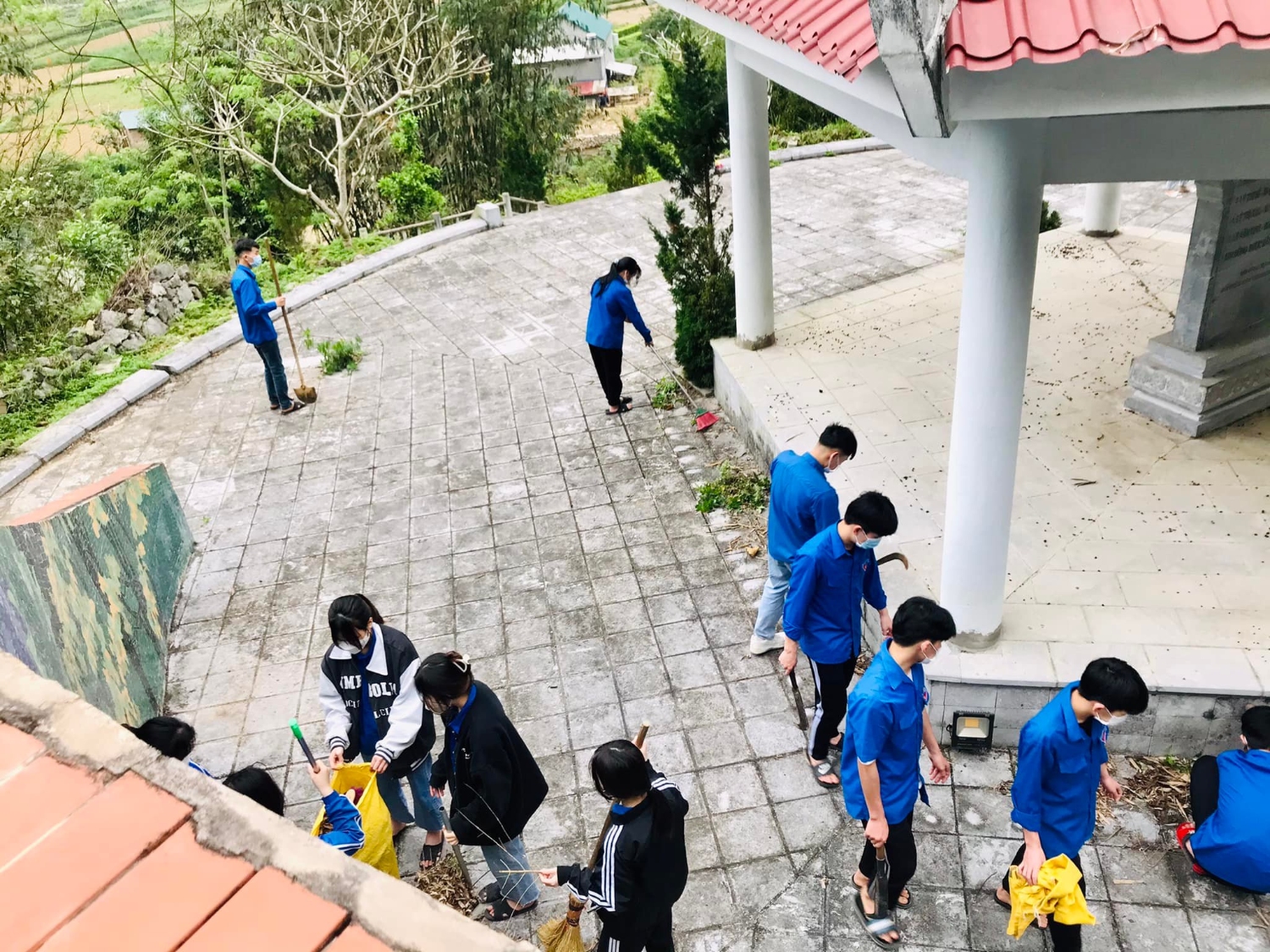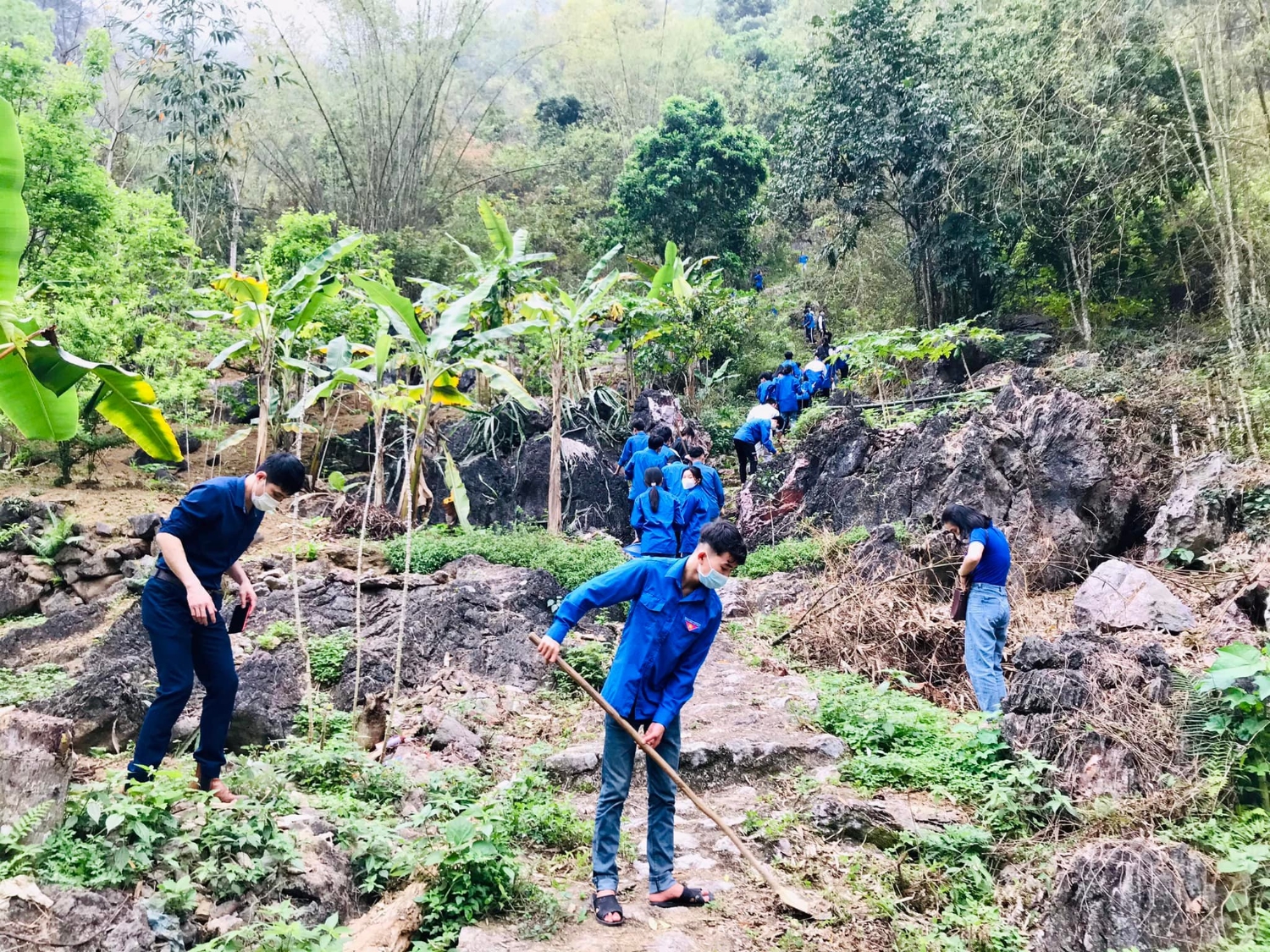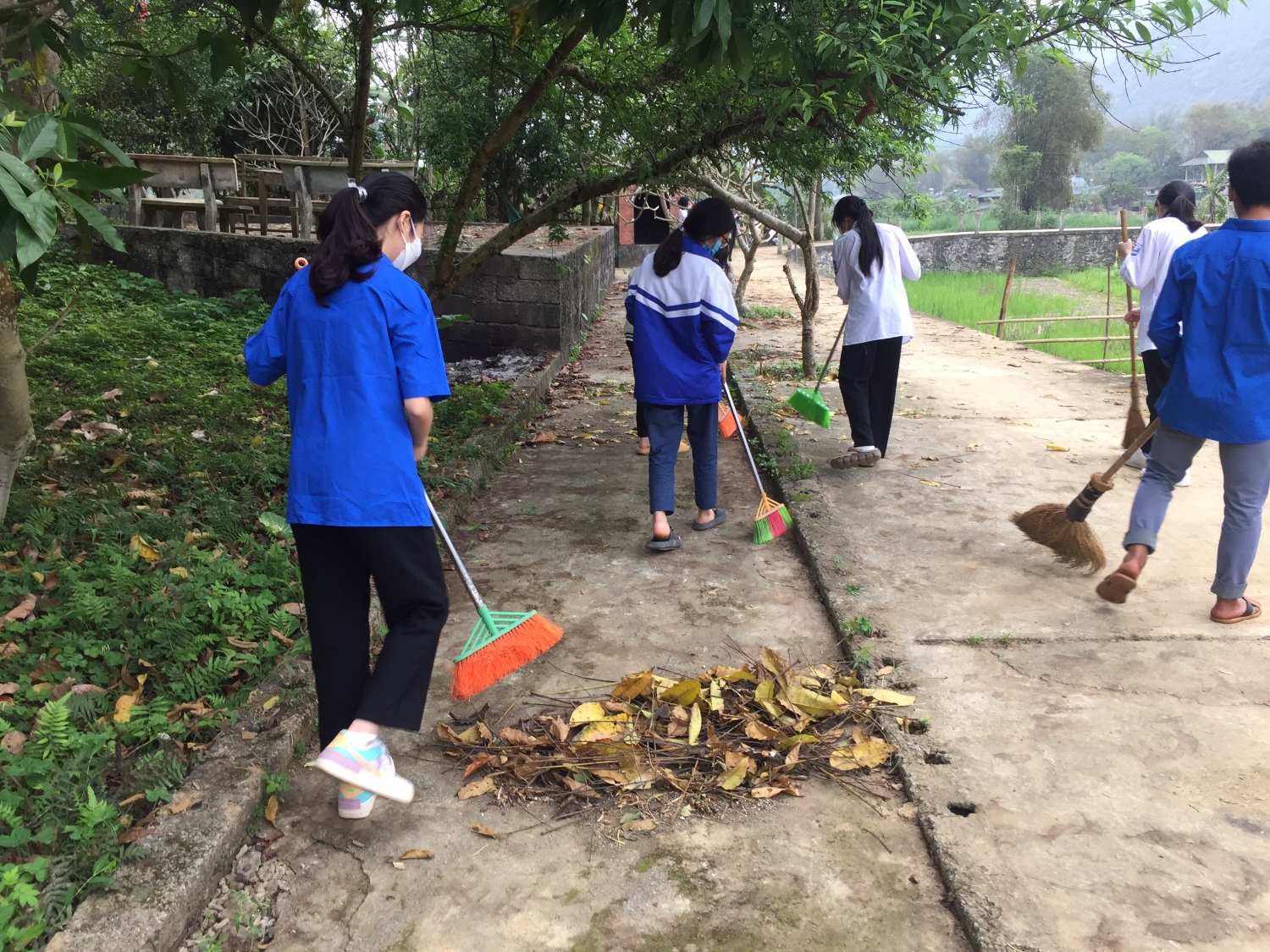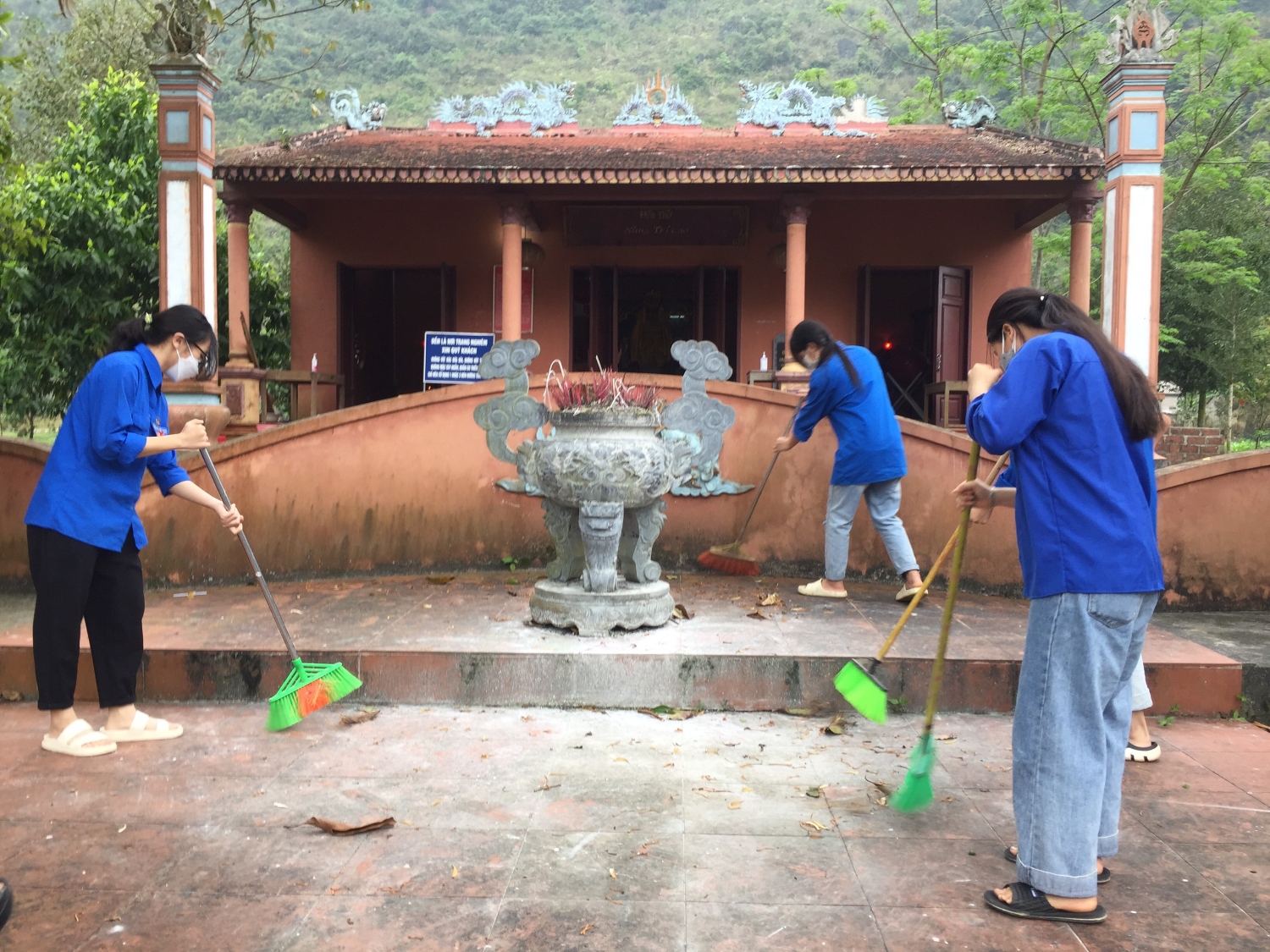 In this campaign, the "Geopark ambassador" and Youth Union carried out cleanup activities, and waste classification at historical relics and geo-site in Soc Ha commune, Ha Quang district including Po Doi – Thoong Ma (the place where the Children's Rescue Team – the precursor of the Ho Chi Minh Youth Pioneer Organization was established), Noc En Cave (the place where Kim Dong was tasked with the mission of communicating and transferring documents) and Nung Tri Cao temple (a geo-site on the geopark's North experience route). In addition, the geopark ambassador club's communication team popularized the information of the historical sites, the knowledge of geo-site and Kim Dong heroic martyr (Nong Van Den, the first leader of the Children's Rescue Team) to the students joining the "Green Sunday" movement.
This is a practical and meaningful activity to celebrate the Youth month and commemorate the 91st anniversary of the Ho Chi Minh Communist Youth Union (March 26th, 1931 –March 26th, 2022). The activity also increases the youth's awareness about the importance of environmental and landscape protection at historical sites and geo-sites, as well as their responsibilities in the eco-friendly development of Cao Bang.