Engaging Non nuoc Cao Bang Geopark partners in a study visit on the preservation of traditional craft villages for tourism development and sustainable community-based tourism development in Hanoi and Hoa Binh
Monday - 17/04/2023 14:39
The study visit took place from March 29th to April 1st, 2023 in some famous craft villages, community-based villages and craft product providers in Hanoi and Hoa Binh province.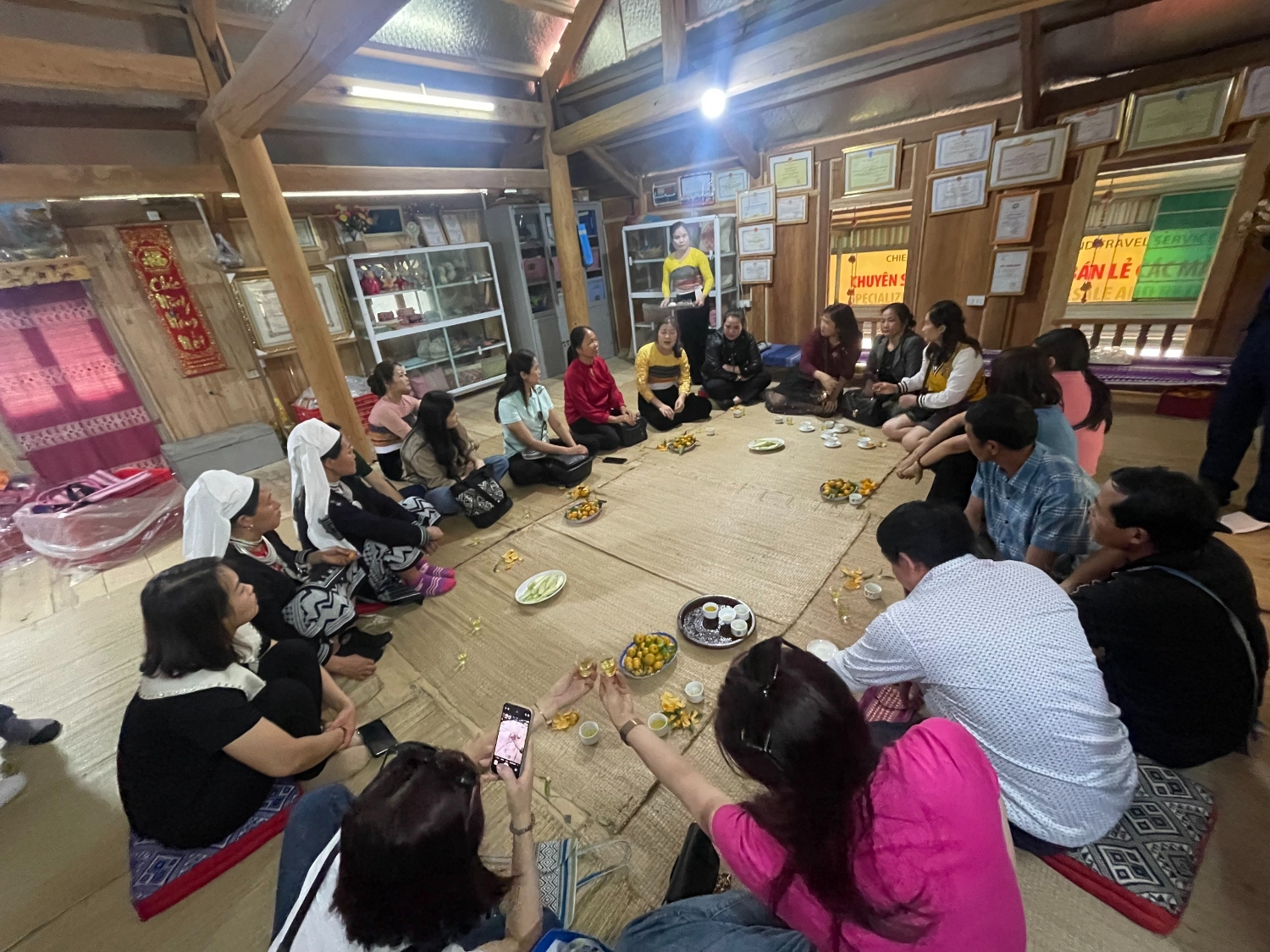 Following the schedule, on March 31st , the members of Non nuoc Cao Bang Geopark Partner Network visited a poonah paper-making village in Cao Son commune, Luong Son district, Hoa Binh province. Here, artisan Nguyen Xuan Chuc shared with the Geopark partners his experience of producing qualified poonah paper and the techniques to screen large papers. Also, artisans from Dia Tren traditional paper-making village, Phuc Sen commune practiced paper screening techniques of Cao Son village. Another destination was Chieng Chau brocade weaving and service cooperative in Hoa Binh province, where the Geopark partners learned about the production of quality and aesthetic craft products meeting market demand and development of a cooperative for craft villages.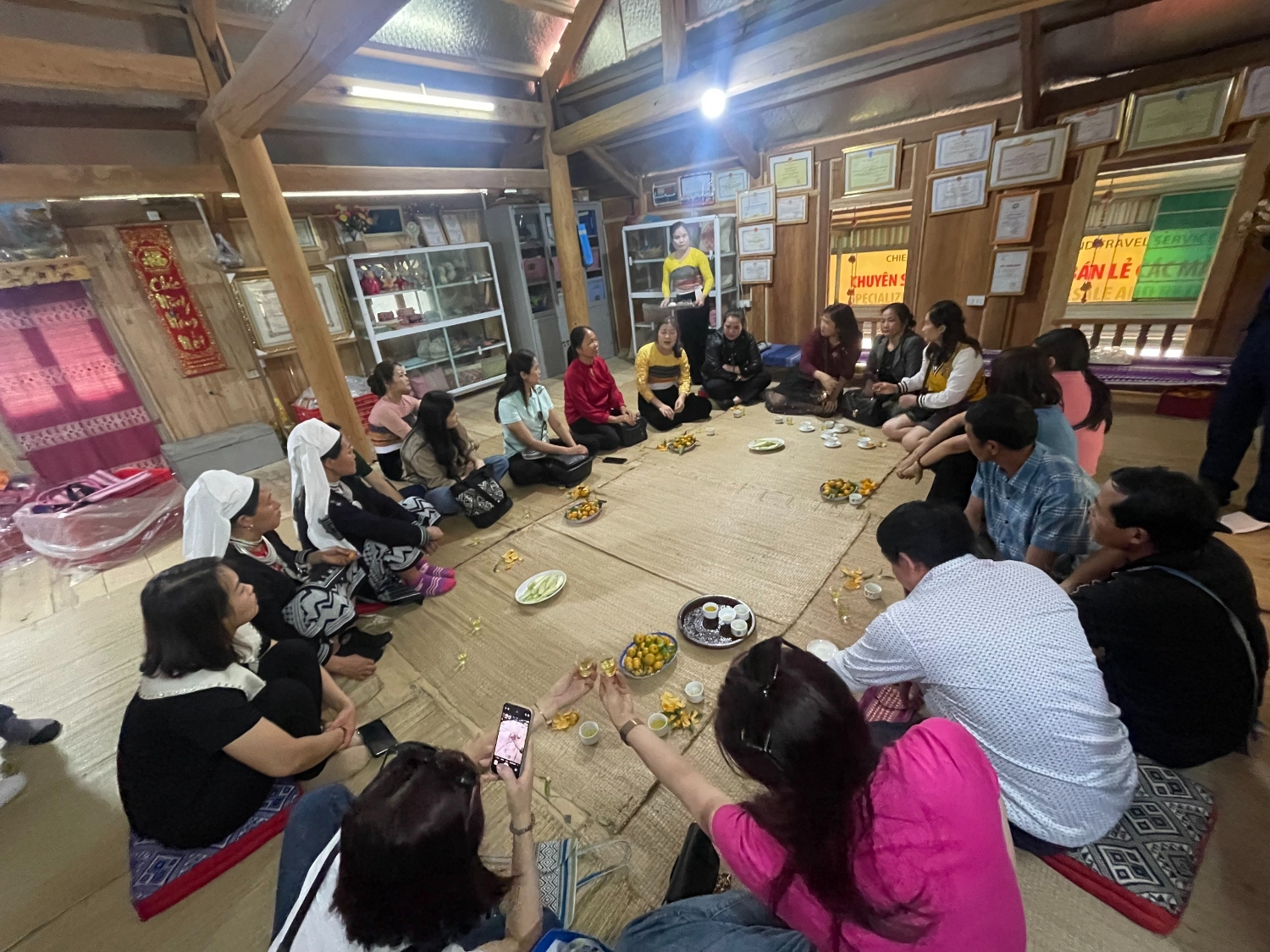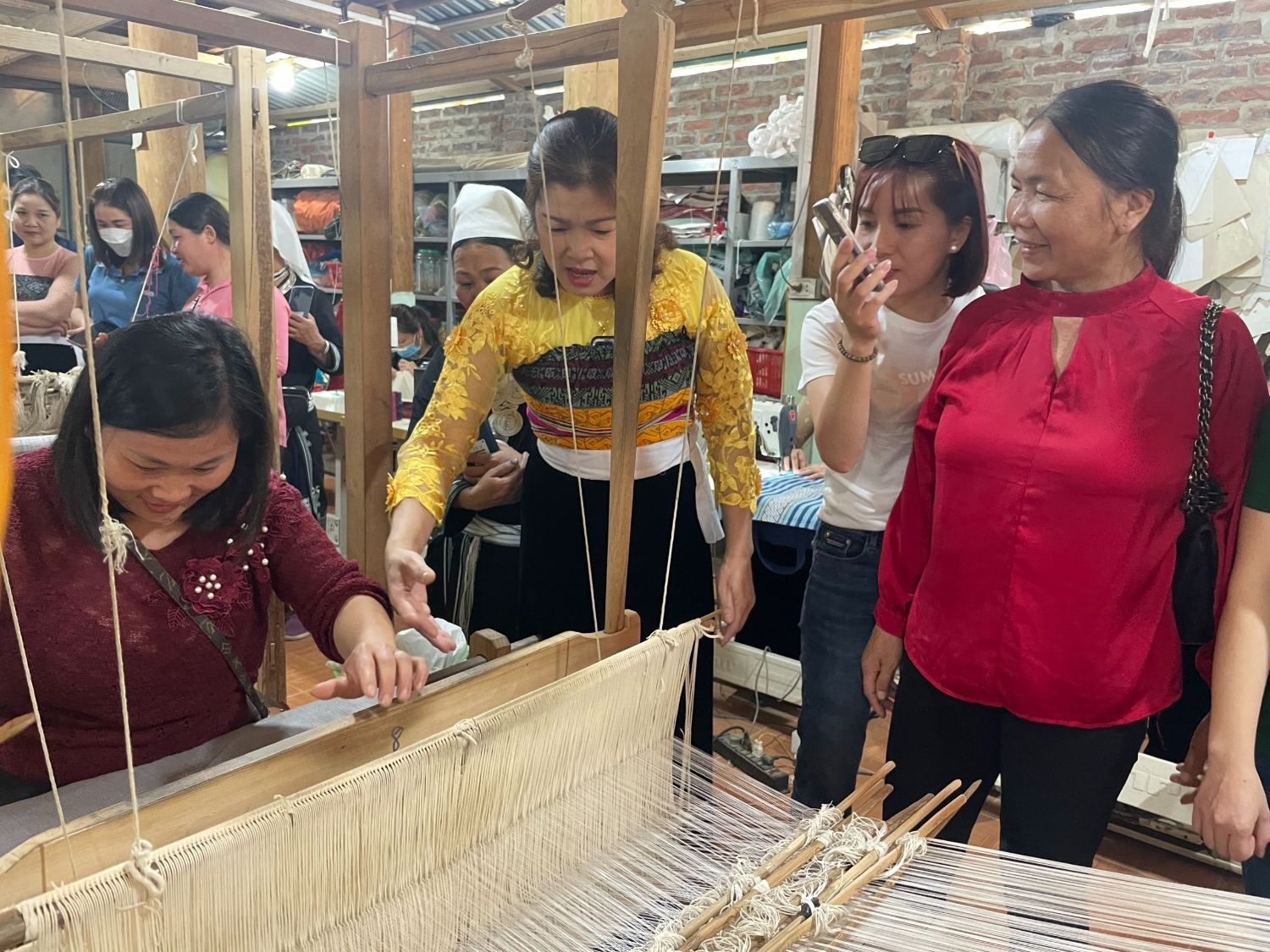 At Ban Lat community-based tourism village, Chieng Chau commune, Mai Chau district, the Management Board of Muong Lat tourism cooperative shared with the Steering Committee of tourism of Khuoi Ky village the benefit sharing in the community. Moreover, from March 31st to April 1st, the Geopark partners visited Duong Lam ancient village in Son Tay commune, Hanoi, which is the first ancient village to be certified as a national historical relic, to learn about sustainable community-based tourism development. At this village, the Geopark partners learned about the cooperation among tourist service providers to thrive together, code of conduct and protection of traditional cultural and historical values, homestay decorations, ect.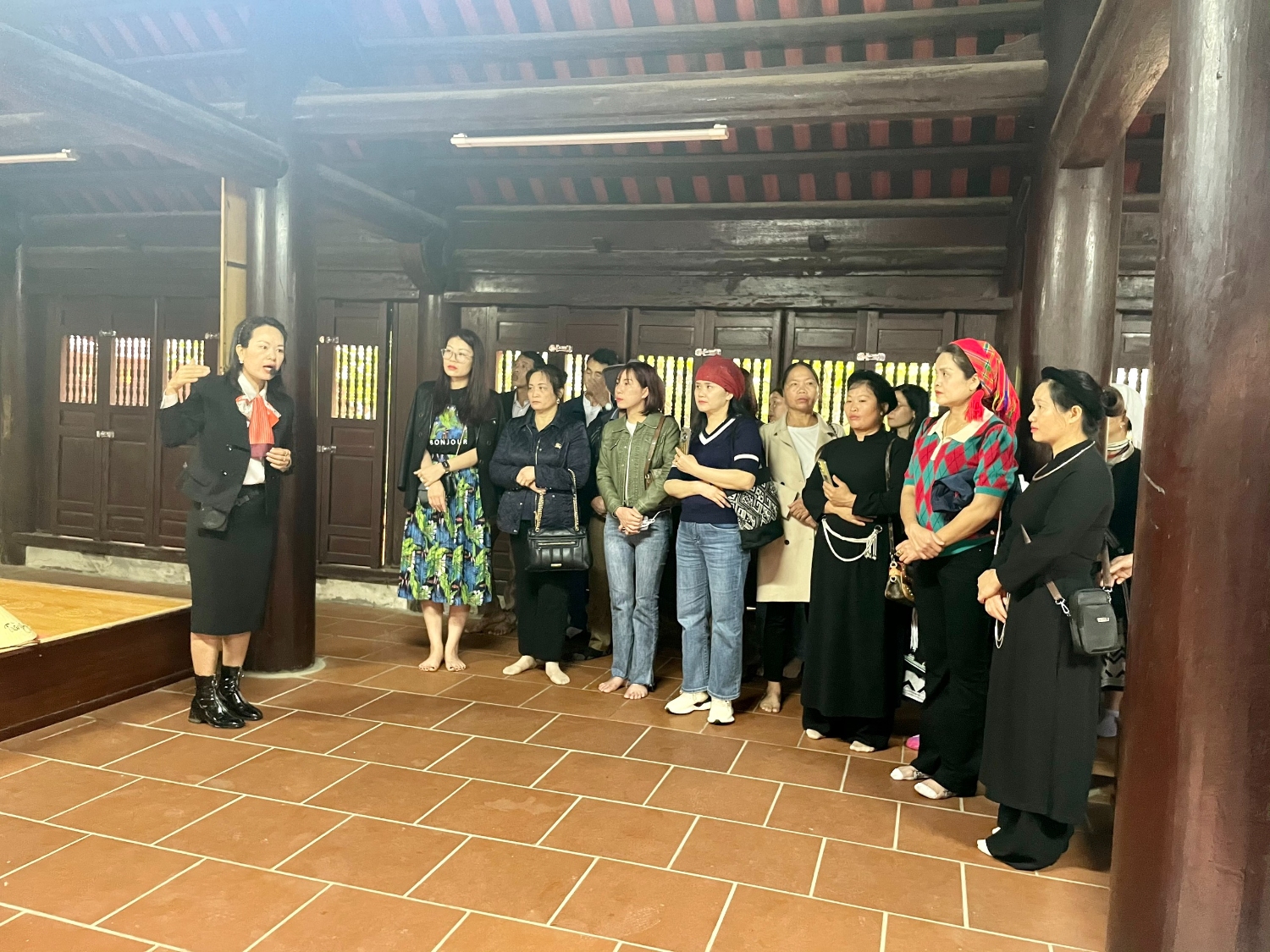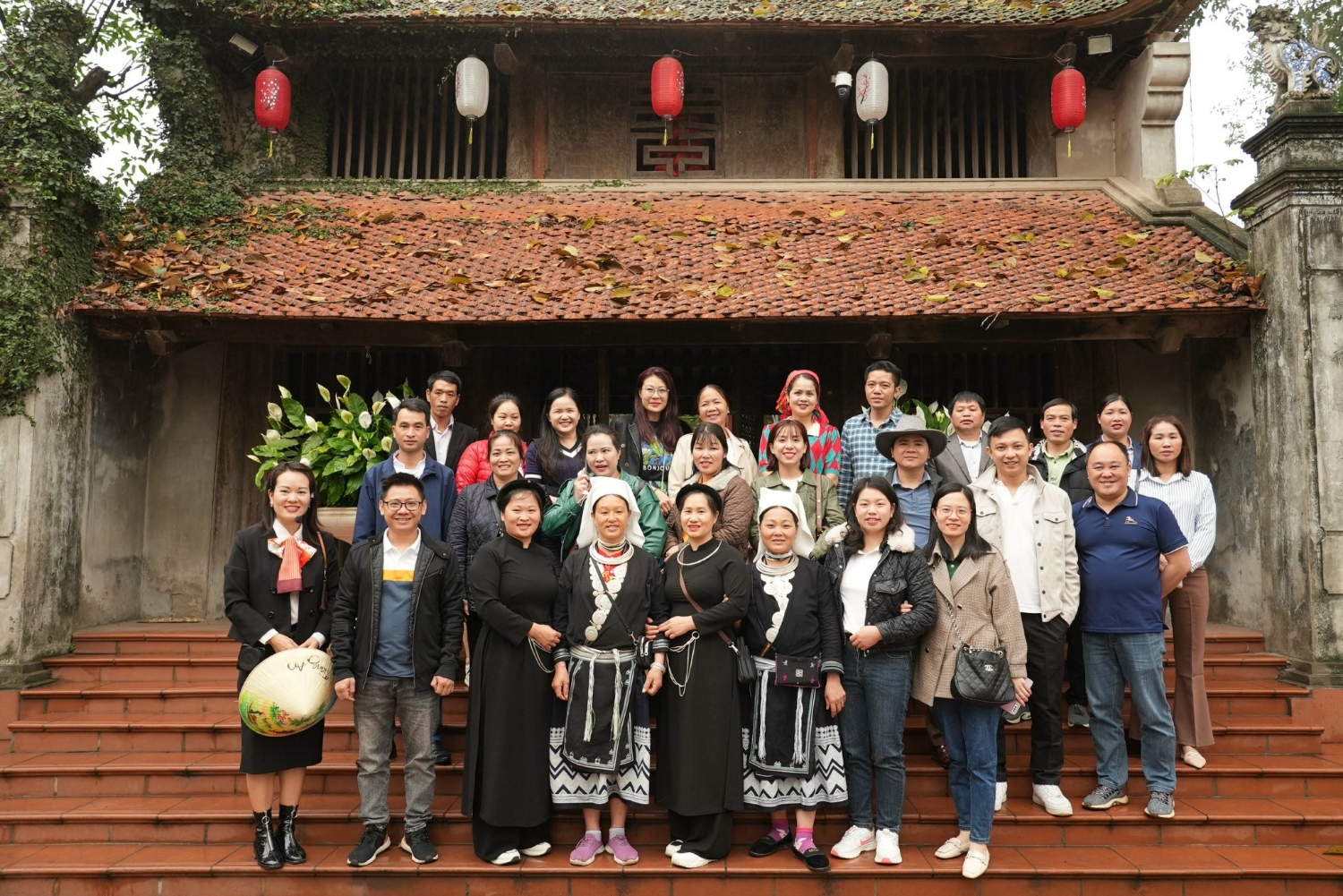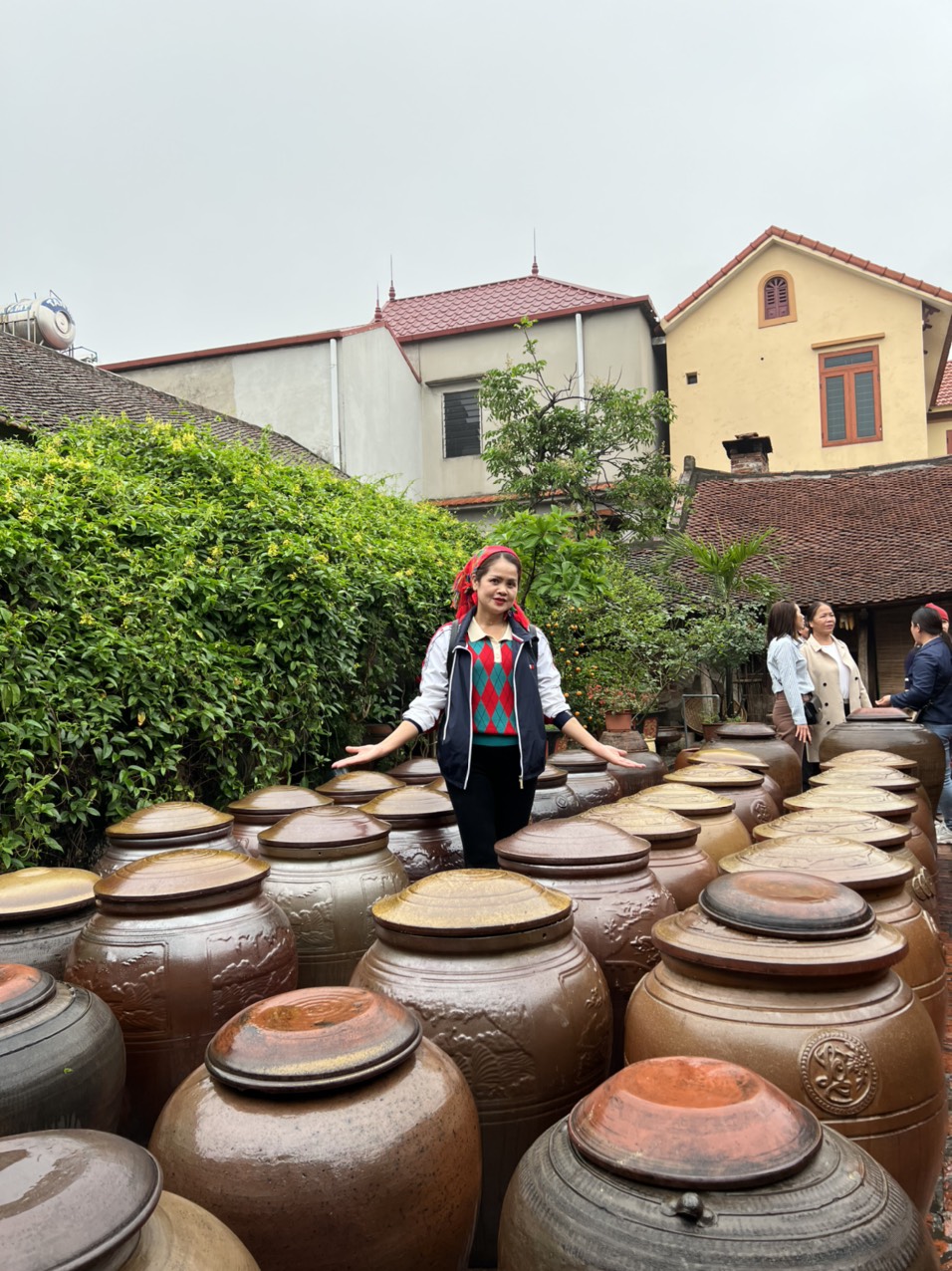 In addition, in this study visit, the Management Board of Non nuoc Cao Bang Geopark introduced Dia Tren traditional paper-making village with Zo project workshop in Hanoi. In the upcoming time, the Management Board will cooperate with Zo project to conduct field surveys to assess the conditions and potential of Dia Tren village, then carry out training courses, signing agreement on preservation and sustainable development of the traditional paper-making craft between the two sides as well as develop market for the traditional paper products.