Non nuoc Cao Bang geopark received UNESCO global geopark label
Friday - 13/04/2018 11:59
On April 12, Executive board of UNESCO approved the Resolution recognizing Non nuoc Cao Bang geopark as a UNESCO global geopark.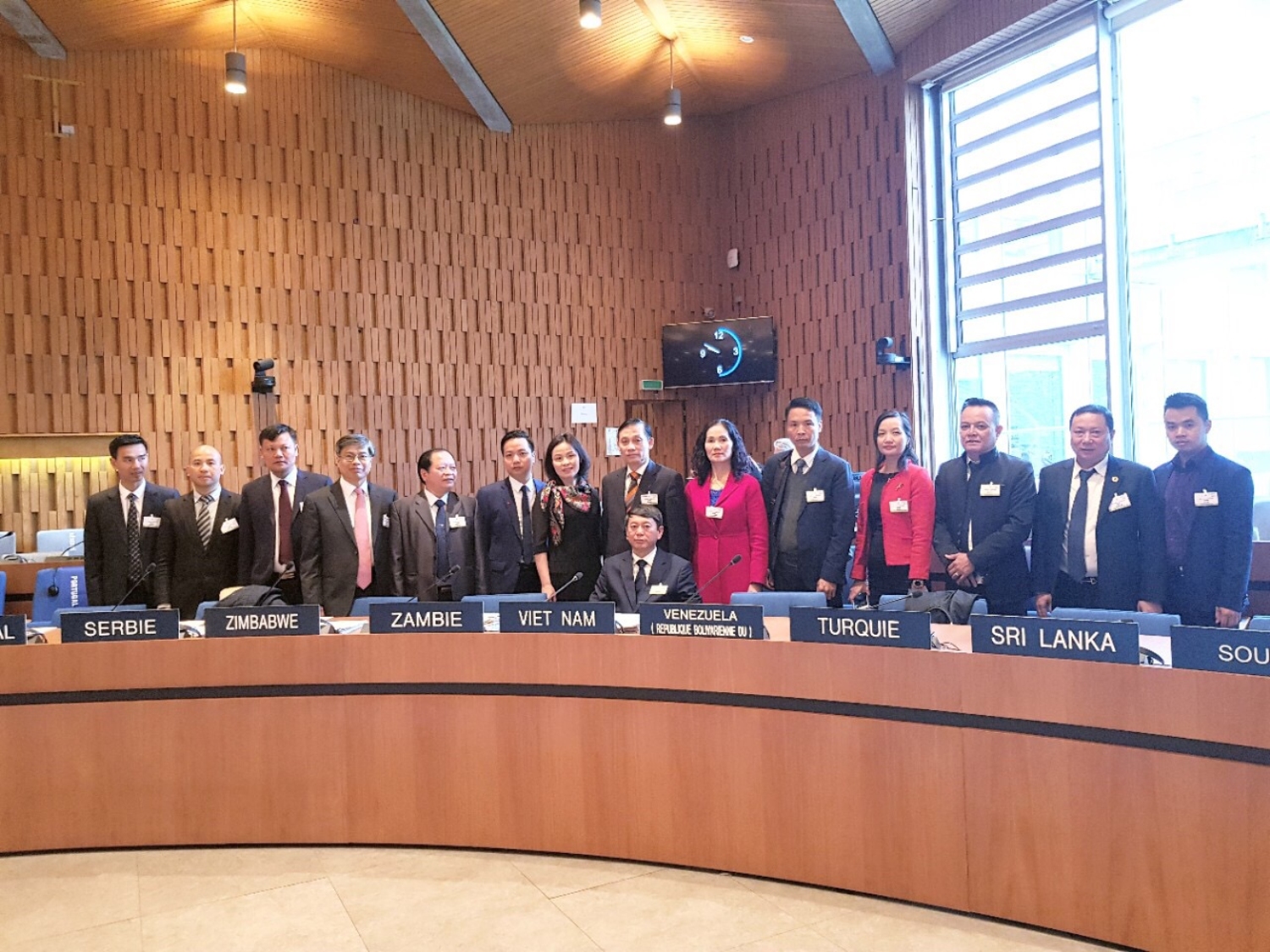 Upon the designation of UNESCO lable, it becomes the second UNESCO global geopark of Viet Nam after Dong Van Kart Plateau which received UNESCO global geopark since 2010.
Mr. Le Hoai Trung, the Deputy Minister of Ministry of Foreign Affairs said that the global geopark label is the recognition of UNESCO on the diversity and significances of diversed values of Non nuoc Cao Bang. This label would contribute to the sustainable development of the province in terms of socio-economy, then an improvement in living standard of local people.
Non nuoc Cao Bang UNESCO global geopark, located in the North, also the front land of Viet Nam, is about 300 km from Hanoi. The total area of the Geopark is about 3,072 km2, covers 06 districts namely Ha Quang, Tra Linh, Quang Uyen, Trung Khanh, Ha Lang, Phuc Hoa and parts of other 3 districts namely Hoa An, Nguyen Binh and Thach An. It is home to various ethnic minority groups such as Tay, Nung, Hmong, Kinh, Dao, San Chay, etc.
Non nuoc Cao Bang UNESCO global geopark is an area of significant values, where the history of 500 million years of earth evolution can be found here. Fossils, marine sediments, volcanic rocks, mineral resources, etc particularly kart landscapes are prominent evidents of special geogeological significances. In addition, Non nuoc Cao Bang geopark is well known for biodiversity with special ecologies, flora and fauna.
According to Mrs Tran Thi Hoang Mai, Ambassador-Head of the Permanent delegation of Viet Nam to UNESCO, during evalution mission, international experts from UNESCO highly assesed values of Non nuoc Cao Bang geopark.
Apart from above mentioned values, Non nuoc Cao Bang geopark is home to a lot of tangible and intangible cultural heritages, particularly historically revolutionary heritages including Pac Bo Special national Monument, and records of President Ho Chi Minh's activities during 1941-1944, and Tran Hung Dao Special Forest Special Monument, where General Vo Nguyen Giap and other 34 soldiers led the establishment of Vietnam Propaganda Liberation Army (the forerunner of the People's Army of Vietnam) on December 22, 1944. Ambassador Tran Thi Hoang Mai also emphasised on the local people's hospitality and pride of their homeland which is one of important criteria for the designation of UNESCO global geopark label.
Mr. Hoang Xuan Anh, Chairman of People's committee of Cao Bang province said that authorities and people of Cao Bang province are strongly committed to the preservation and development of Non nuoc Cao Bang UNESCO global geopark and mobilize this model for sustainable socio-economic development. The province has developed an action plan to promote and make use of the geological, cultural and ecological values. At the same time, the province would pay attention to carry out education and communication activities to raise awareness of local people in the preservation and promotion of these values.
Non nuoc Cao Bang geopark was established in 2015. Then, in November 2016 Cao Bang province submitted its application dossier to UNESCO for the recognition of Non nuoc Cao Bang geopark as a UNESCO global geopark.
In July 2017, the experts from UNESCO came to Non nuoc Cao Bang geopark for evalution mission.