Official launching for "Geopark ambassador clubs" of some Primary and Secondary Schools in Cao Bang city
Monday - 17/04/2023 14:36
On March 25th, 2023, the launching program for "Geopark ambassador clubs" of some Primary and Secondary Schools in Cao Bang city took place in Kim Dong walking street. Many interesting folk songs and dances performed by 20 clubs from Primary and Secondary schools in Cao Bang city were included in the program.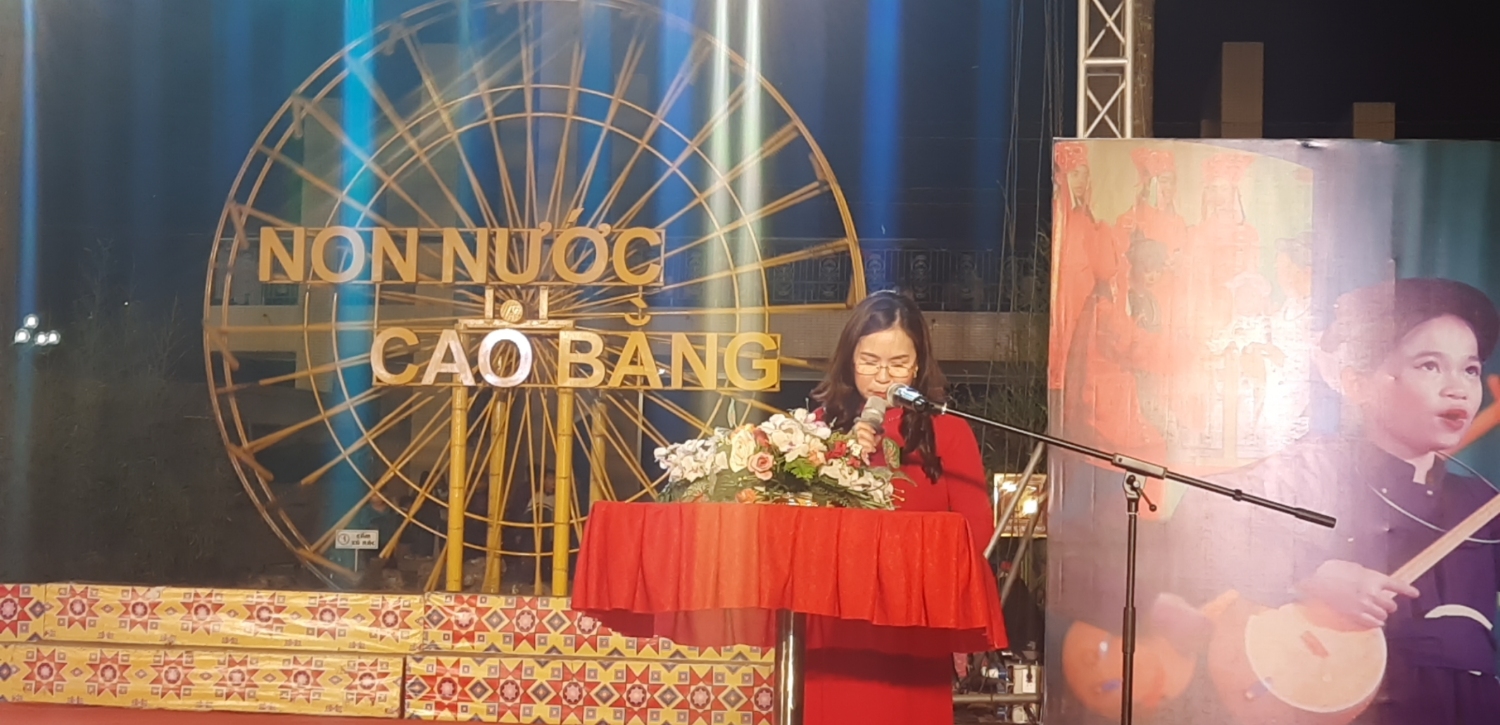 Speaking at the launching ceremony, Head of Education and Training Office of Cao Bang city Trieu Thi My Van affirmed that "Geopark ambassador club" is an initiative launched by the Management Board of Non nuoc Cao Bang Geopark to perform recommendation of UNESCO experts regarding geopark education. Since its first implementation, the geopark club model has proved its role and importance in cultural and educational activities, contributing to cultural preservation and promotion in Non nuoc Cao Bang UGGp, specially, programs/plans of Education and Training Department on communicating about traditions, preservation and promotion of historical and cultural heritage. Thereby, traditional values of Cao Bang will be conveyed and spread through intangible heritage such as folk songs, folk dances, and folk music in the most interesting and influencing way. As a result, the club launching program was organized in the format of "folk song mat" and "folk dance floor".
The program was exciting with 20 interesting folk song and dance performances of school clubs. The clubs' members promoted traditional cultural values to tourists and locals in the walking street, and conveyed the message of jointly preservation and promotion of traditional and cultural heritage. The performances also shown their students' passion with folk art and tradition.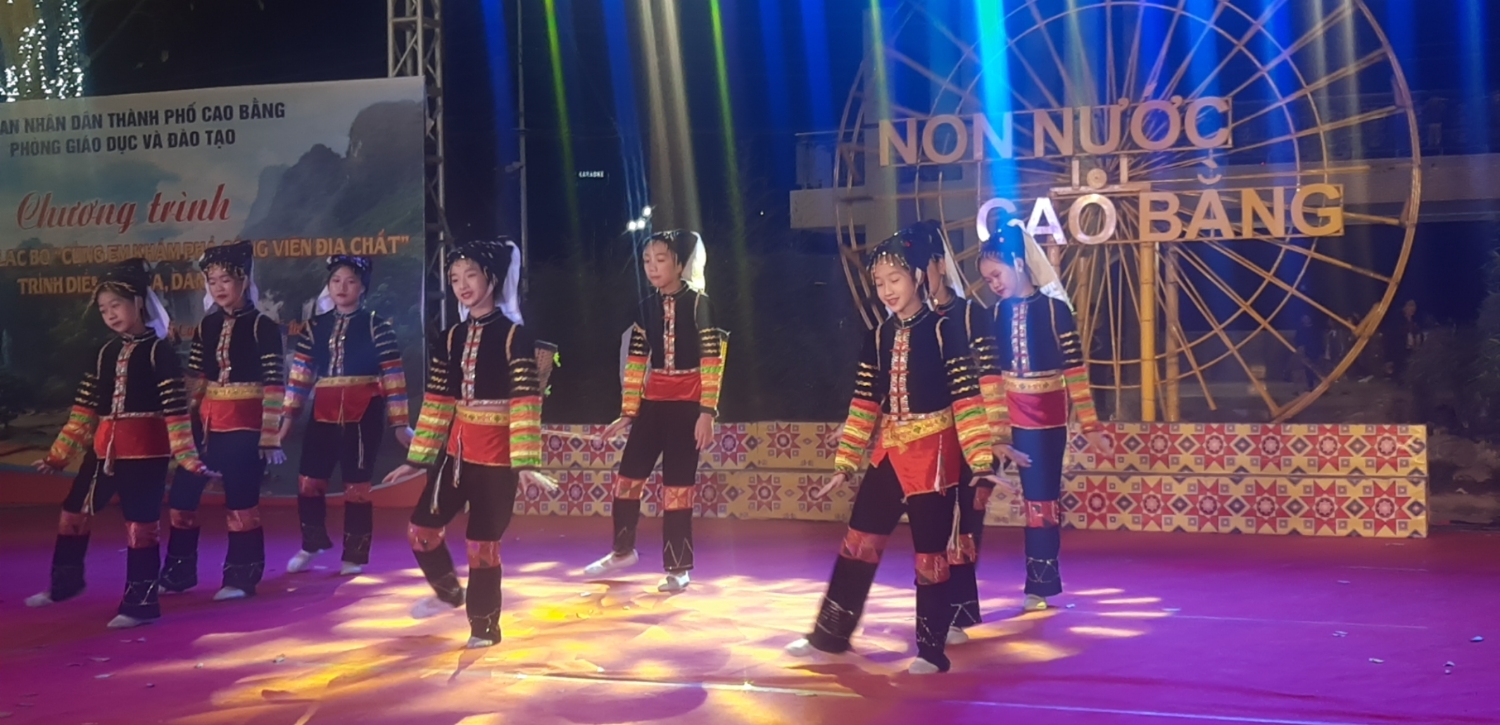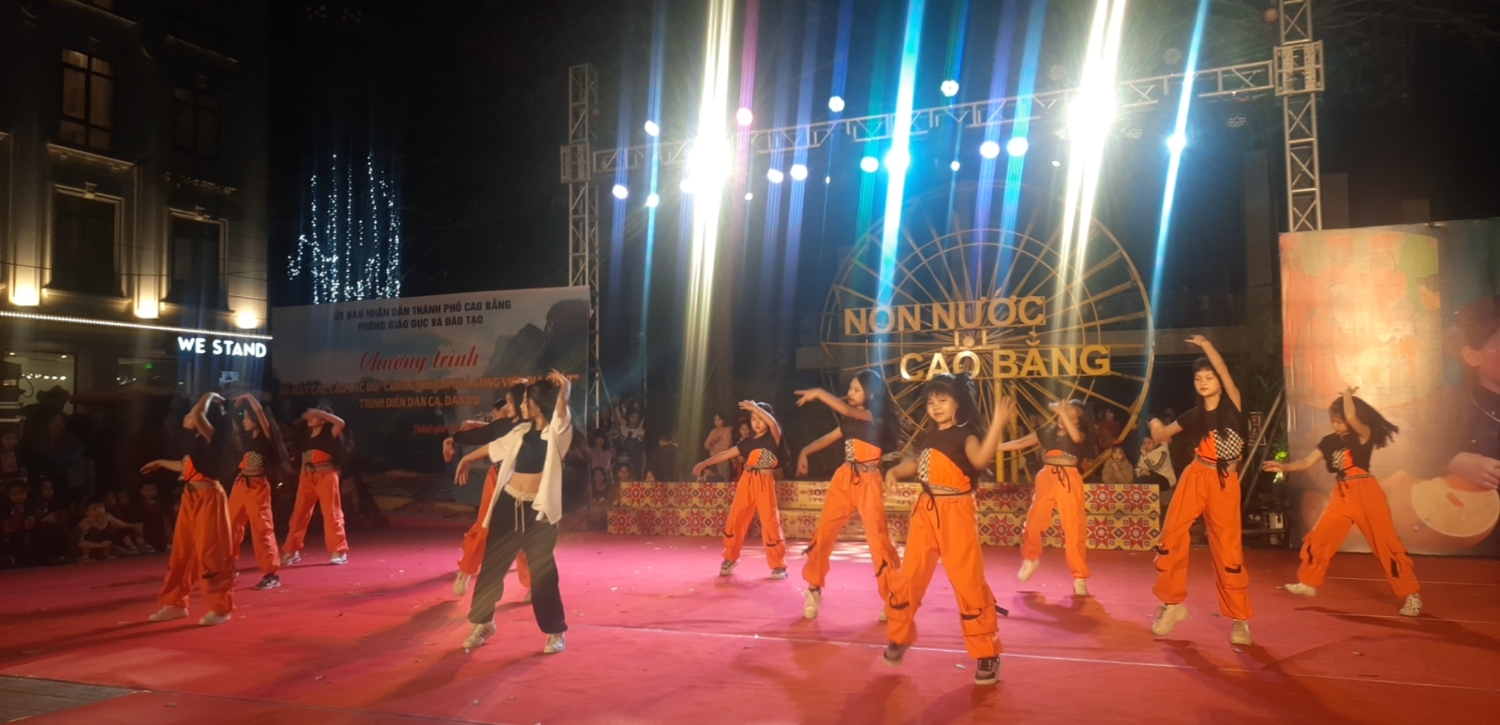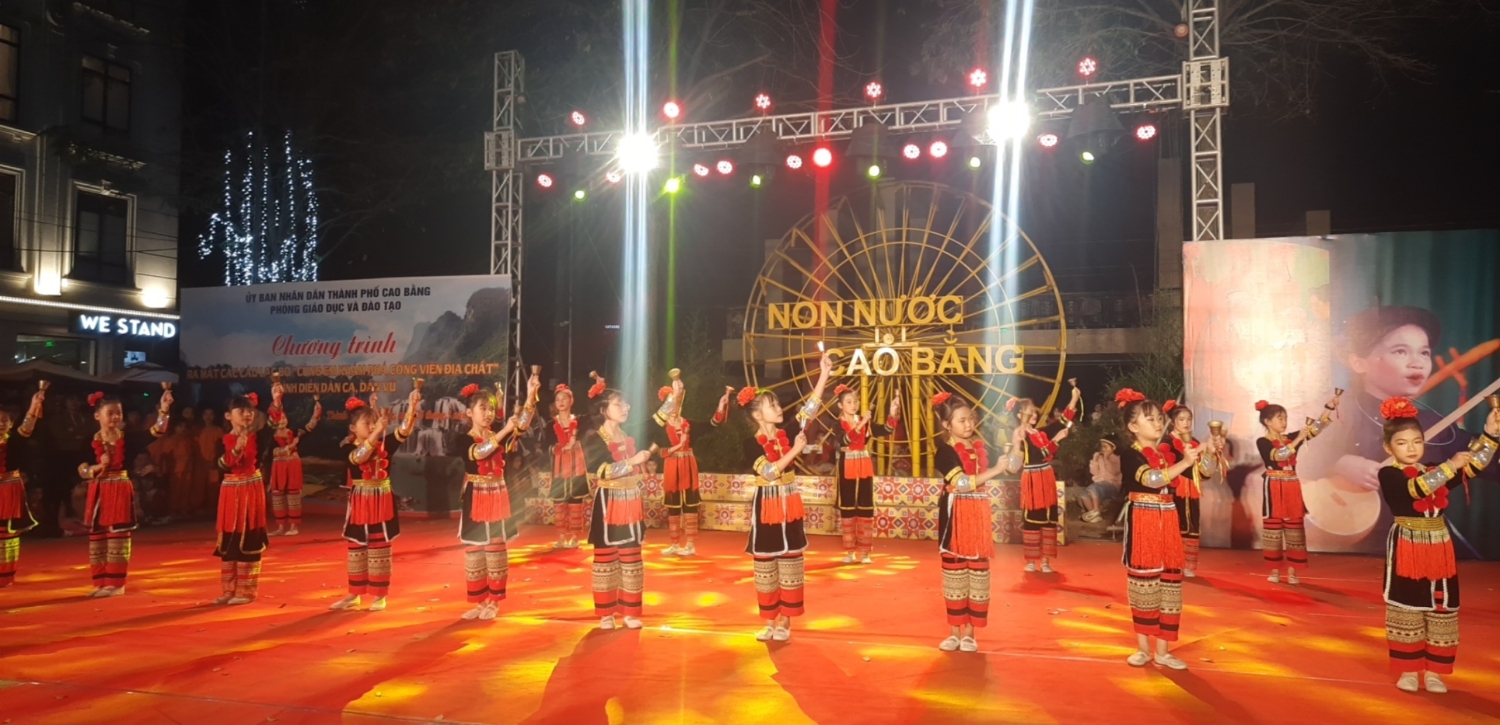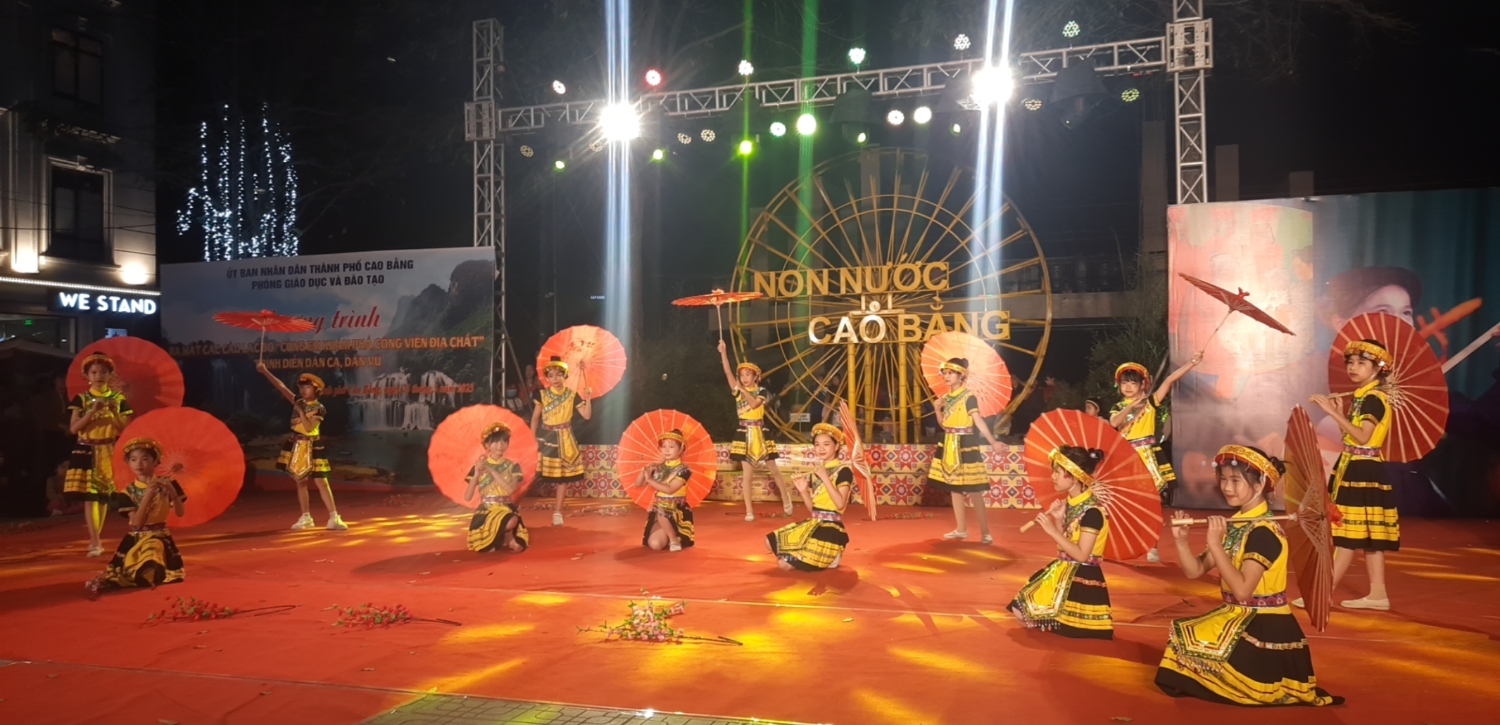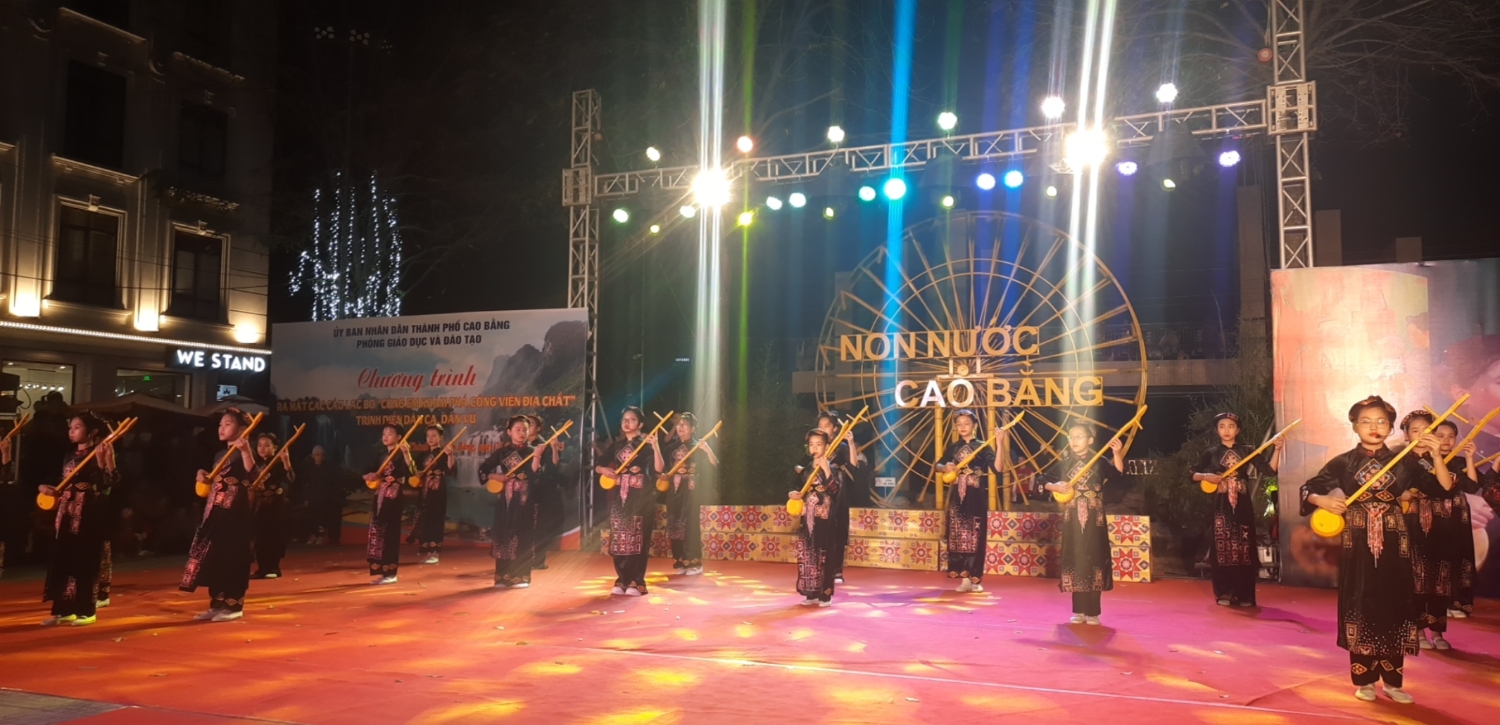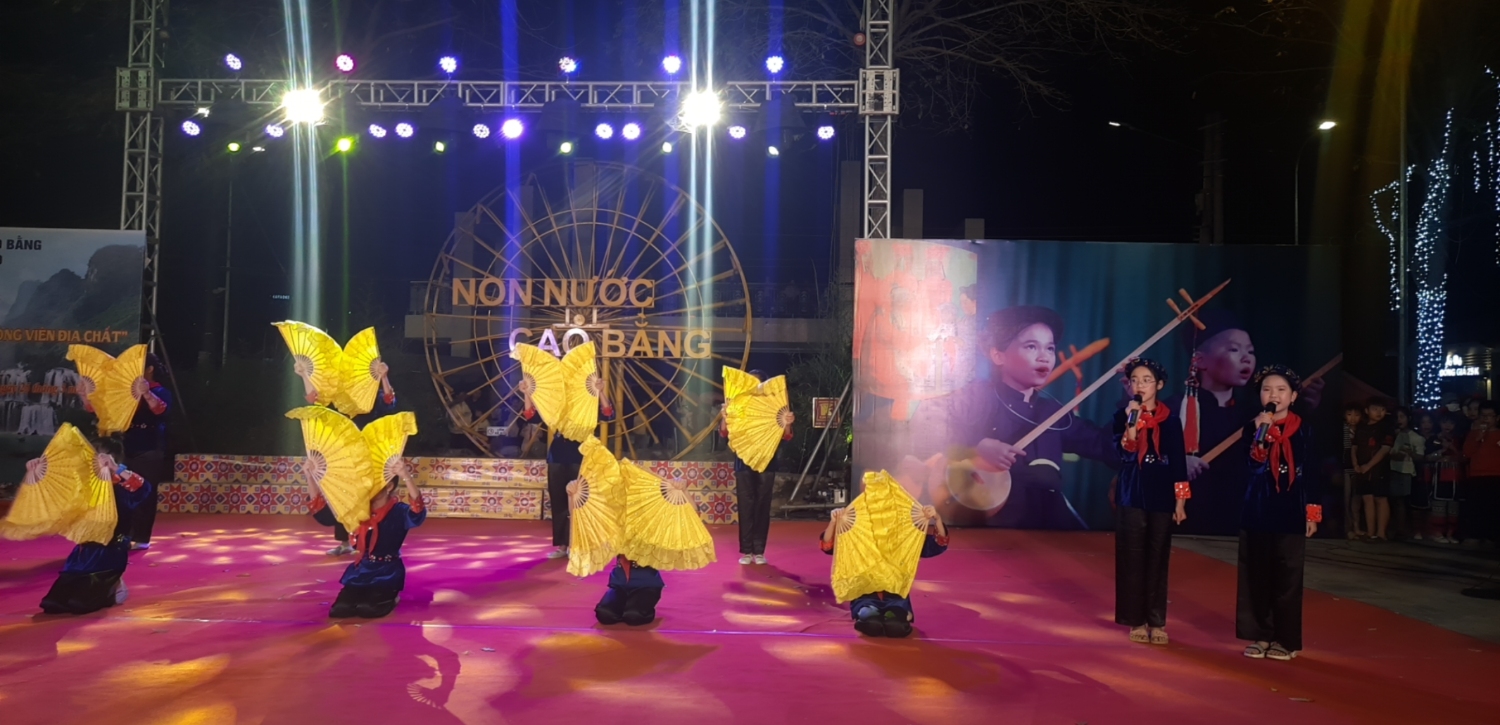 Thanks to the sound direction of Education and Training Office of Cao Bang city, the geopark club model has been replicated in primary and secondary schools in Cao Bang city. In the upcoming time, with the supervisor of teachers, the clubs' members will carry out interesting and creative activities on communication about Non nuoc Cao Bang Geopark in schools, family and in community. Participating in those activities will also help develop and strengthen their social skills and support their school works.
Previously, the "geopark ambassador club" model was piloted in 2020 in 6 secondary and high schools in Cao Bang city in the collaboration of the Department of Education and Training and Department of Culture, Sports and Tourism (the Management Board of Non nuoc Cao Bang Geopark). Up to now, the model has been replicated into other schools in the province. Due to its effective activities, this model was highly applauded by UNESCO Geopark experts. Moreover, the implementation of the club model increased the effectiveness of the geopark education in school, geosites play the role of outdoor school to integrate the geopark knowledge to school subjects, as well as provide the space for the development of creativity and social skills for students.