Phja Oac mountain (Thanh Cong commune, Nguyen Binh District) covered by white frost
Wednesday - 13/01/2021 05:38
Due to the influence of the intensive cold spell, in the early morning on January 8th, 2021, the temperature in Cao Bang dropped deeply; particularly, the Phja Oac mountain area experienced frost, creating a spectacular landscape attracting a great number of visitors.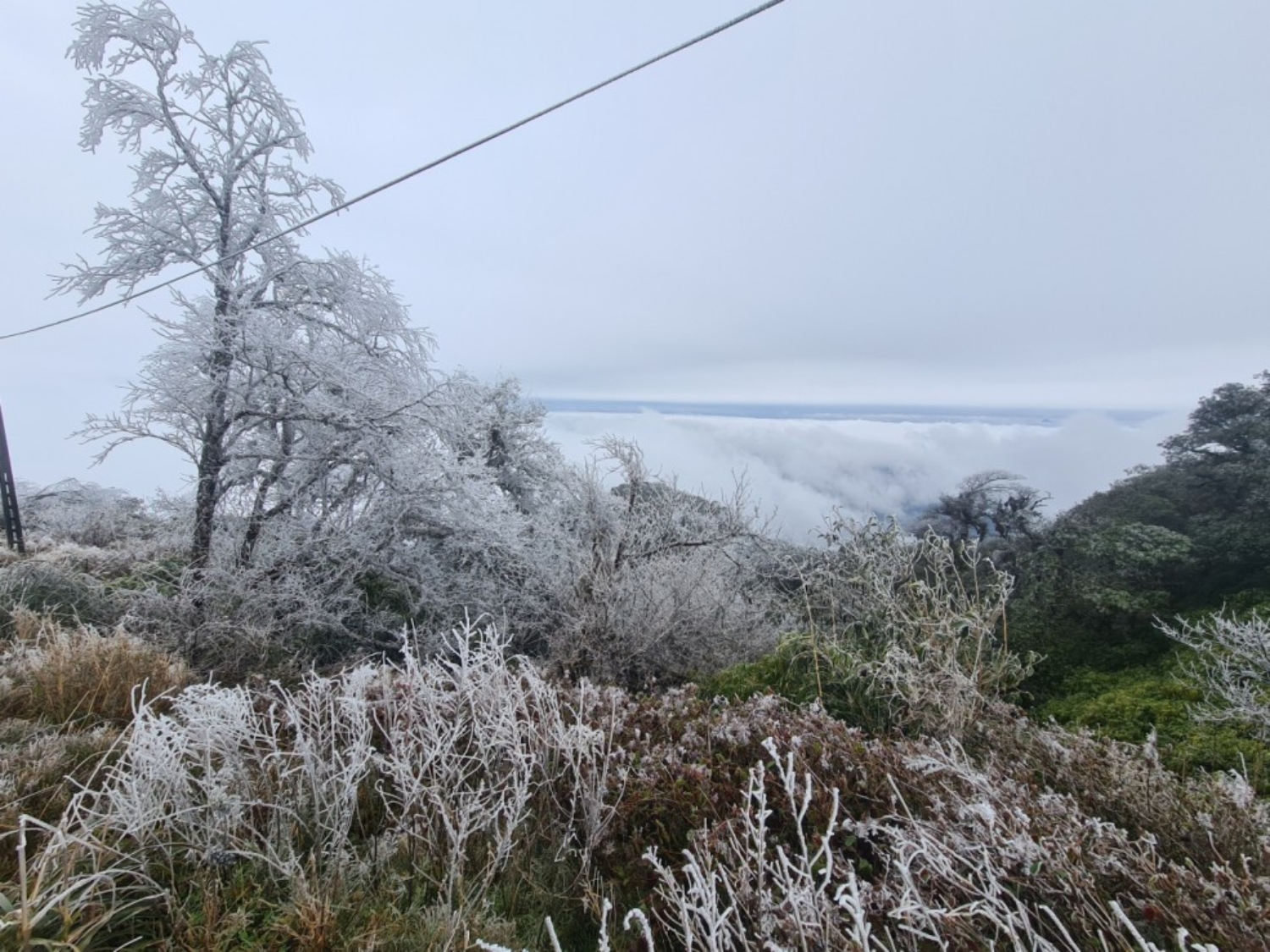 Non nuoc Cao Bang UGGp is an exceptional territory endowed with many spectacular landscapes. From Cao Bang city heading west in the route: Experience Phja Oac - the mountain of transformation, visitors will had a chance to experience many geological, ecological and landscape sites, and Phja Oac Mountain is considered the heart of the route. Phja Oac Mountain, located in Thanh Cong commune, Nguyen Binh District, is at a height of 1,930m above sea level. It is the second highest mountain in Cao Bang. The diversity of topography, geomorphology, and geology together with specific climatic conditions produces characteristic high mountain ecosystems and rich biodiversity of the area.
At about 2.30 A.M on January 8
th
, 2021, the temperature dropped to minus 9
o
C, at 6 A.M, it was extremely cold with the temperature of minus 6
o
C to minus 5
o
C. The intensive cold turned Phja Oac Mountain into a white colour of frost. The breathtaking landscape attracted a lot of locals and visitors. Visiting Phja Oac during this time of the year certainly brings visitors impressive moments.