The experts of Unesco arrived at Dak Nong Aspiring Geopark for evaluation mission
Tuesday - 21/12/2021 15:12
From 7th -11th July 2019, the Evaluators of UNESCO arrived at Dak Nong aspring geopark for evaluation mission. As scheduled, the evaluators had a meeting with People's committee of Dak Nong Province and followed by a 3 day field visit missions.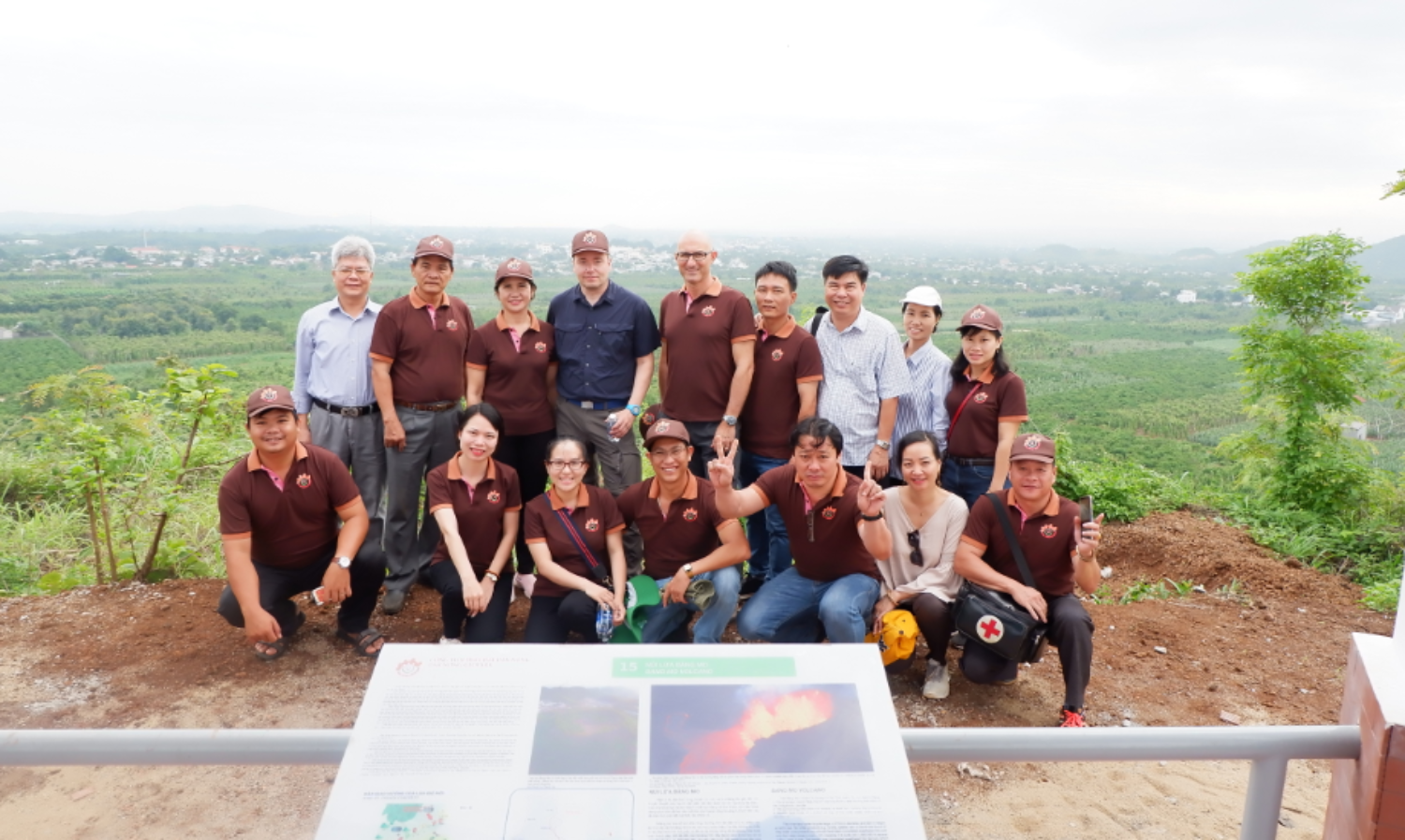 On July 7th 2019, People's committee of Dak Nong province met with the evaluator. Leaders of Dak Nong province briefed on the the development of Dak Nong geopark, as well as their commitment and efforts of the province in developing the UNESCO global geopark model in the province and to meet criteria of a UNESCO global geopark. The province hopes that evaluators would analyse and give recommendation to the province so that the geopark could be qualified to become a global geopark in the future, which then can help to preserve geological heritage and benefit local communities.
Dak Nong geopark, with a total area of 4.760km2, includes 05 districts namedly Krong No, Cu Jut, Dak Mil, Dak Song, Dak Glong and Gia Nghia town. The total population catchman is about 500.000 people. The significans of the geopark are devided into three main groups of geology/geomorphology, culture and bio-diversity/environment.
From 8th-10th July 2019, the Evaluator team conducted field mission into the three experience routes of Dak Nong Geopark. The Three experience route: The Rhapsody of Fire and Water, the Symphony of wind and sound of mother earth with 44 heritage sites, which all together have made up a distinguishing geopark. These three experience routes woule give visitors opportunities to discover the geopark, partners of the geopark as well as local people living in the geopark territory.
After the field mission in Dak Nong aspiring geopark, the evaluator would complete their field mission report and send to UNESCO global geopark council for their decision. Based on this report the UNESCO global council would give recommendation to the UNESCO executive council to make final decision on the recognition of UNESCO global geopark for Dak Nong, this final validation meeting of the Executive board is scheduled in April each year.