Trainning on sustainable tourism development planning associated with Unesco Global Geopark in Nguyen Binh district
Tuesday - 21/12/2021 17:35
On November 16th, 2020, the Management Board of Non nuoc Cao Bang UGGp collaborated with Nguyen Binh District People's Committee to organize a training course on geopark education and sustainable tourism development planning associated with Non nuoc Cao Bang UGGp for officials of related specialized divisions, communities and tourism service providers in the district.
The training course was attended by the representative leaders of Nguyen Binh District Party Committee, District People's Committee, and more than 150 participants who are officials of related boards and divisions, leaders of communes, tourism service providers, representatives of women unions, and youth unions in the district.
Nguyen Binh district, with many outstanding heritage sites, is the main district of the western experience route: Experience Phja Oac – The Mountain of transformations. The district has typical climate conditions, biodiversity, historical and cultural relics of which Tran Hung Dao forest is the most famous, and a great number of significant geoheritages such as Lang Mon ancient coral, Phja Oac granite site, Dragon-back panorama, and Tinh Tuc hanging valley. Despite possessing great advantages for developing tourism, Nguyen Binh district has not been succeeded in bringing this section to its full potential; the authorities, communities, individuals and tourism service providers are still not well aware of their role and responsibility in tourism development, especially in terms of sustainable tourism development associated with the UNESCO Global Geopark.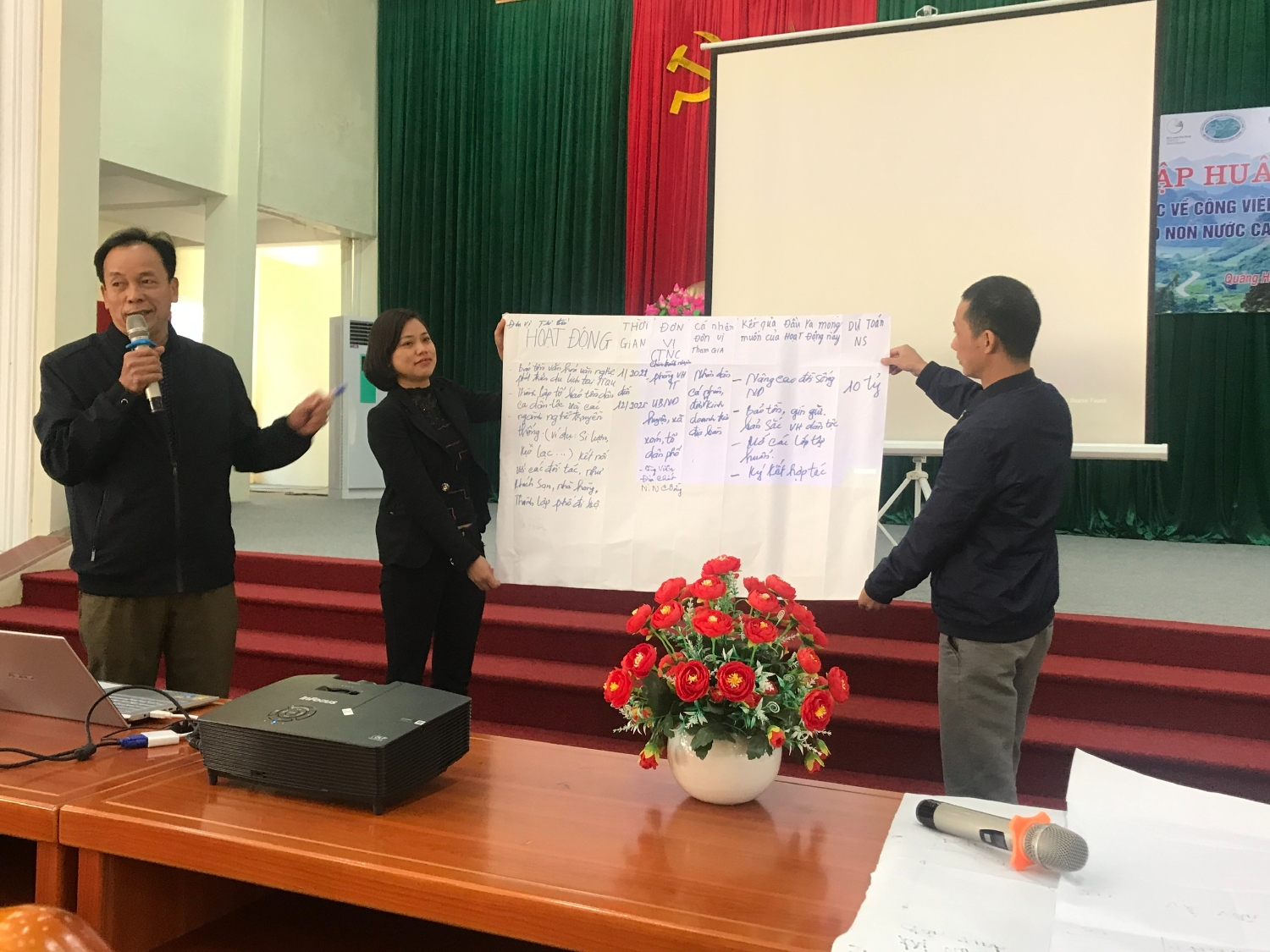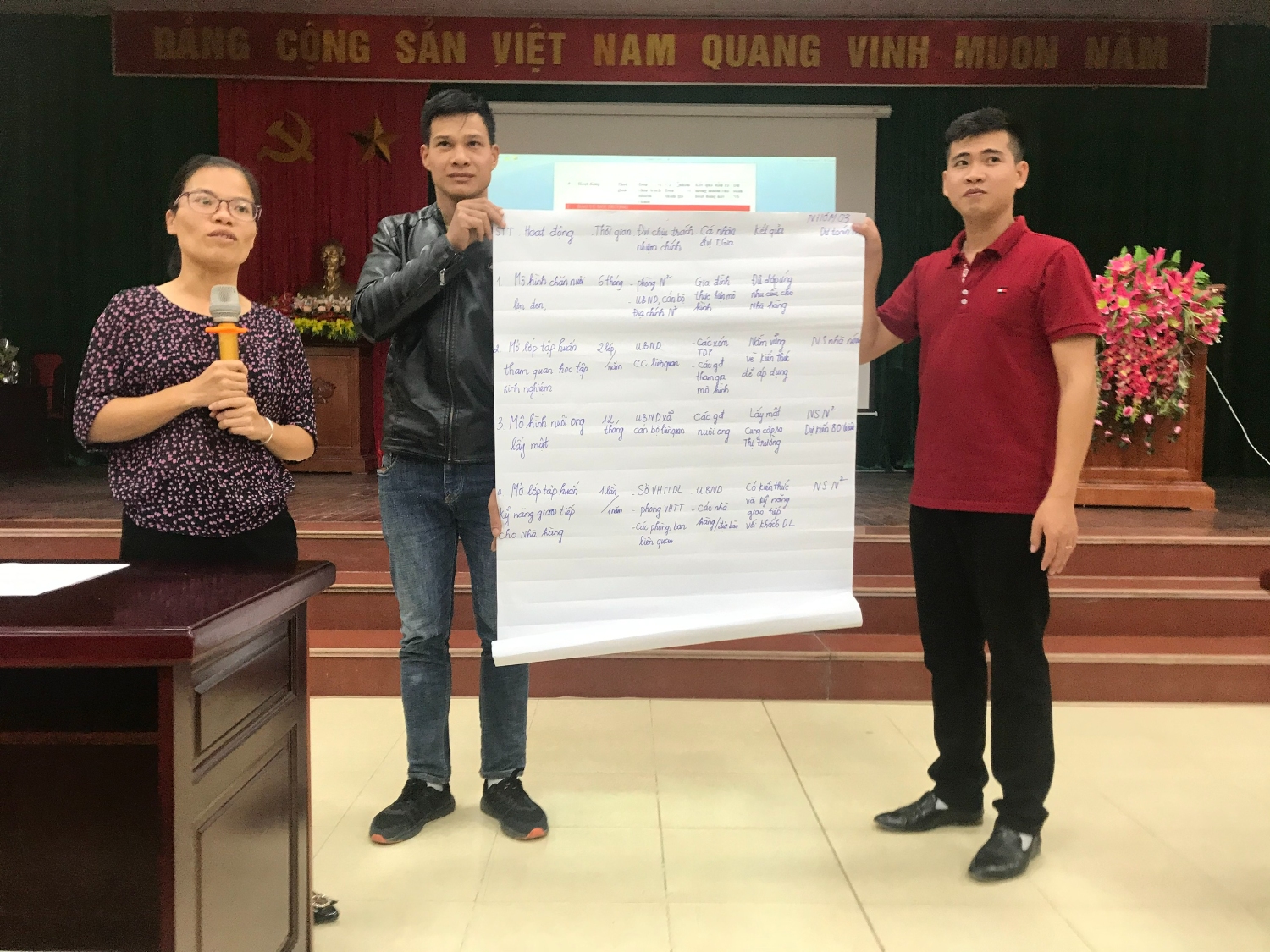 At the training course, the participants were guided the implementation of sustainable tourism development in the geopark territory, annual local participatory tourism development planning; were introduced the tourism development vision of Cao Bang province for the period 2020-2025, Codes of conduction in tourism activities, operational guides of heritage management, protection and promotion; presentation skills at heritage sites in Non Nuoc Cao Bang UGGp area.
In addition, the participants had time discussing and practising participatory sustainable tourism development planning; the roles and responsibilities of stakeholders in the implementation of the sustainable tourism development plan associated with the development of Non Nuoc Cao Bang UGGp.