The Management Board Non nuoc Cao Bang UGGp conducted a field survey to implement the piloted environmentally friendly agriculture for sustainable tourism
Saturday - 30/04/2022 20:09
On April 7th, 2022, the Management Board of Non nuoc Cao Bang UGGp conducted a filed survey and met with the villagers of Hang Thoang hamlet, Dam Thuy commune, Trung Khanh district on developing environmentally friendly agriculture for environmental protection and sustainable tourism development in the Non nuoc Cao Bang UGGp territory.
Developing environmentally friendly agriculture associated to sustainable tourism is one of the important projects in the Plan on the geopark development 2022, contributing to the effectiveness of the Plan No. 11-KH /BCD dated March 29th, 2022 of the Steering Committee of Non nuoc Cao Bang geopark on implementing breakthrough projects on sustainable tourism development phase 2022-2025. This is also a current trend in tourism industry that is of concern towards the conservation of biodiversity and ecosystem and protection of environment and tourism resources in the geopark territory in particular and in Cao Bang province in general.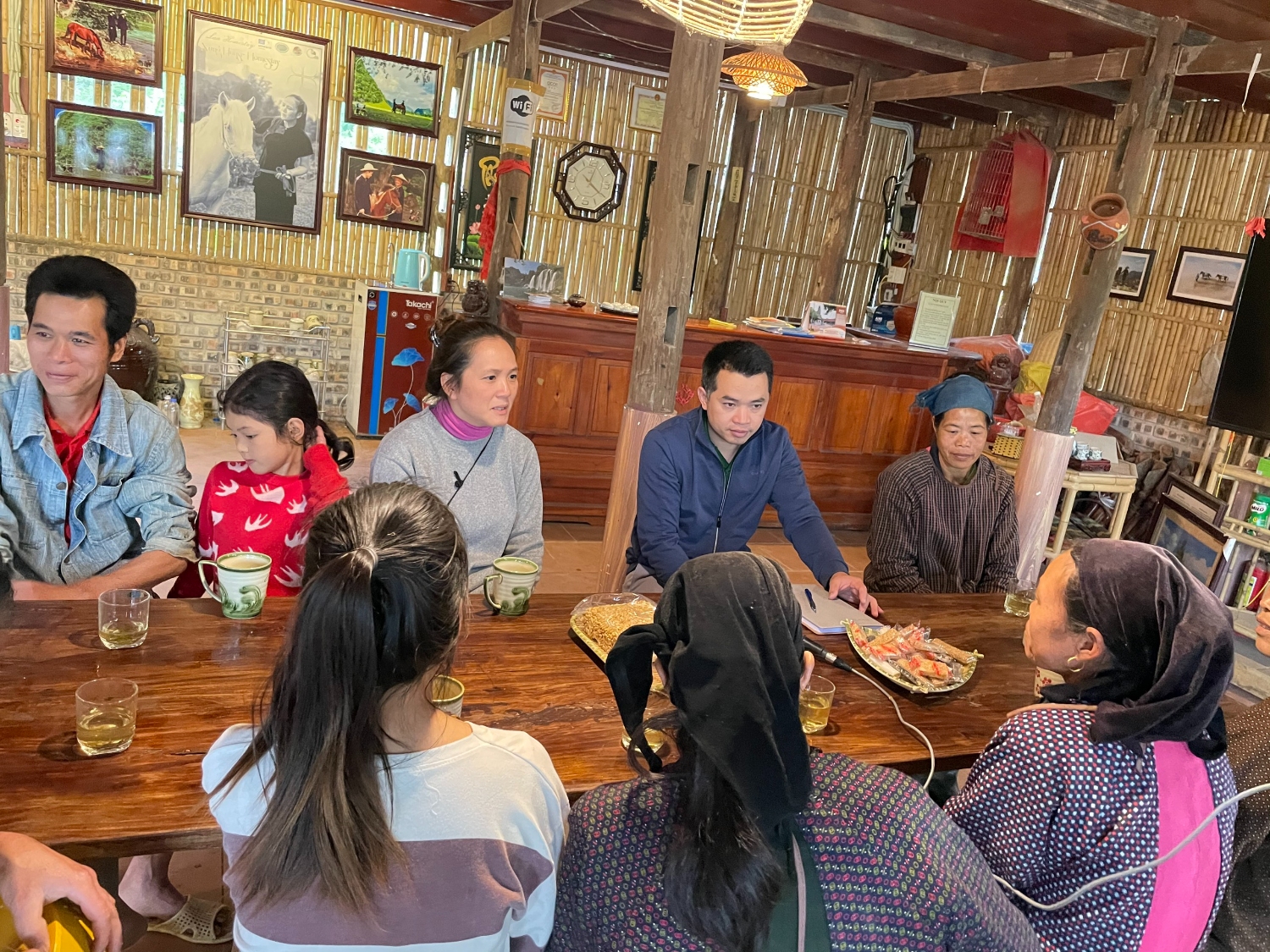 The Geopark Management Board carried out a field survey to assess the potential for the implementation of the project, and discussed with representatives of households in Hang Thoang hamlet and the hostess of the Nung horse homestay to determine the needs, willingness and participation of the village's households in developing the model of environmentally friendly agriculture associated with tourism development. Initially, 08 households are willing to participate in the project.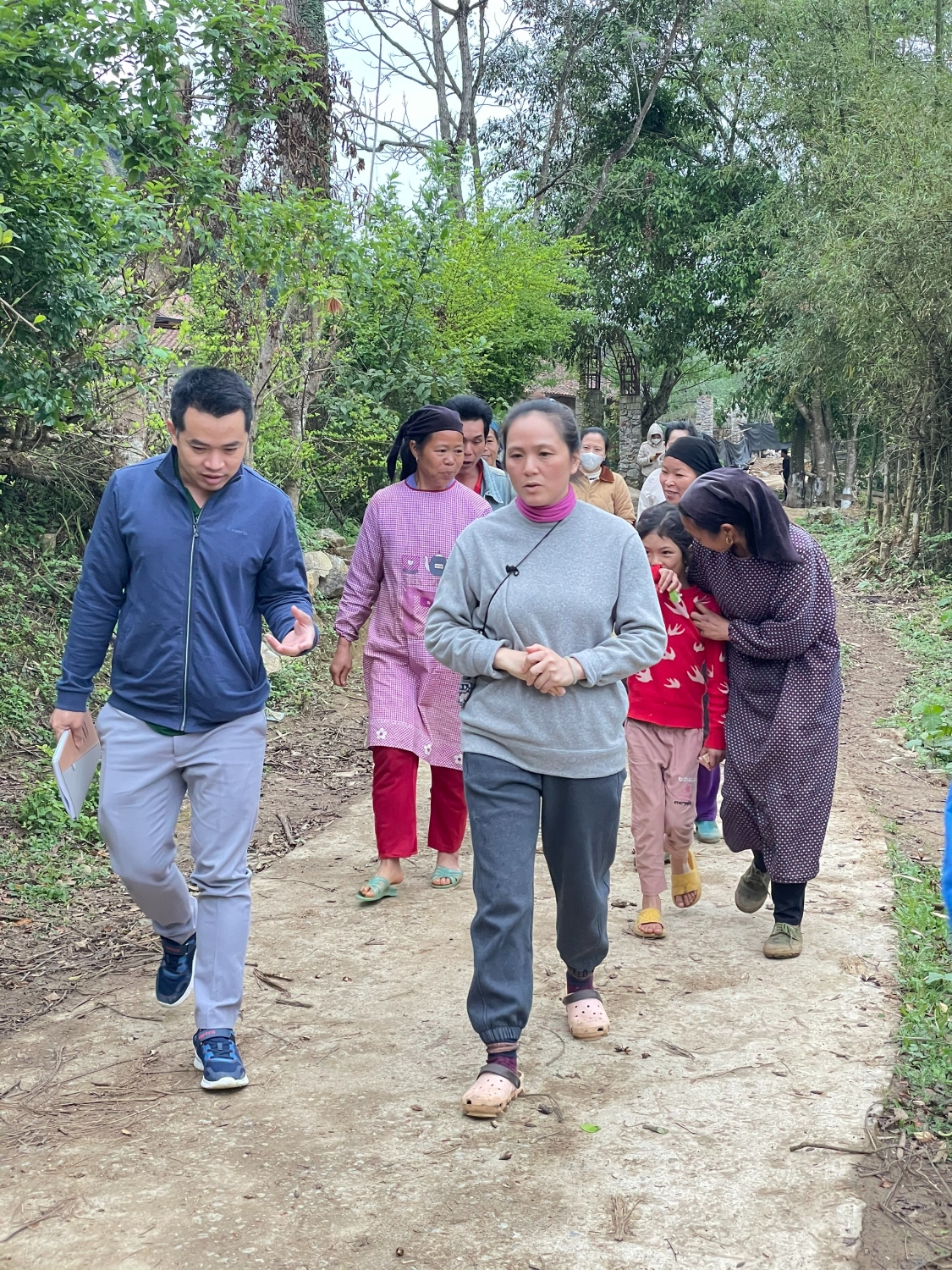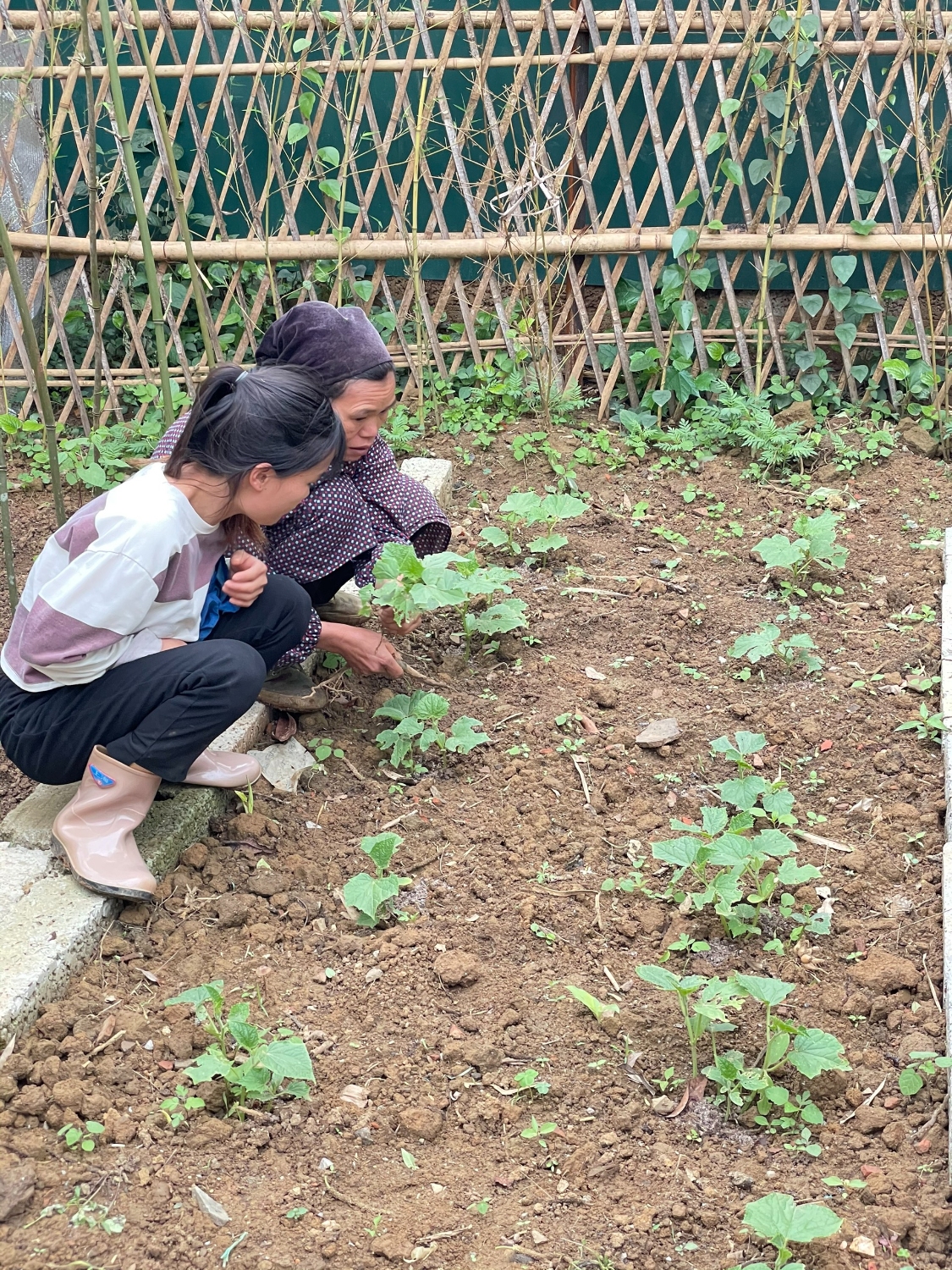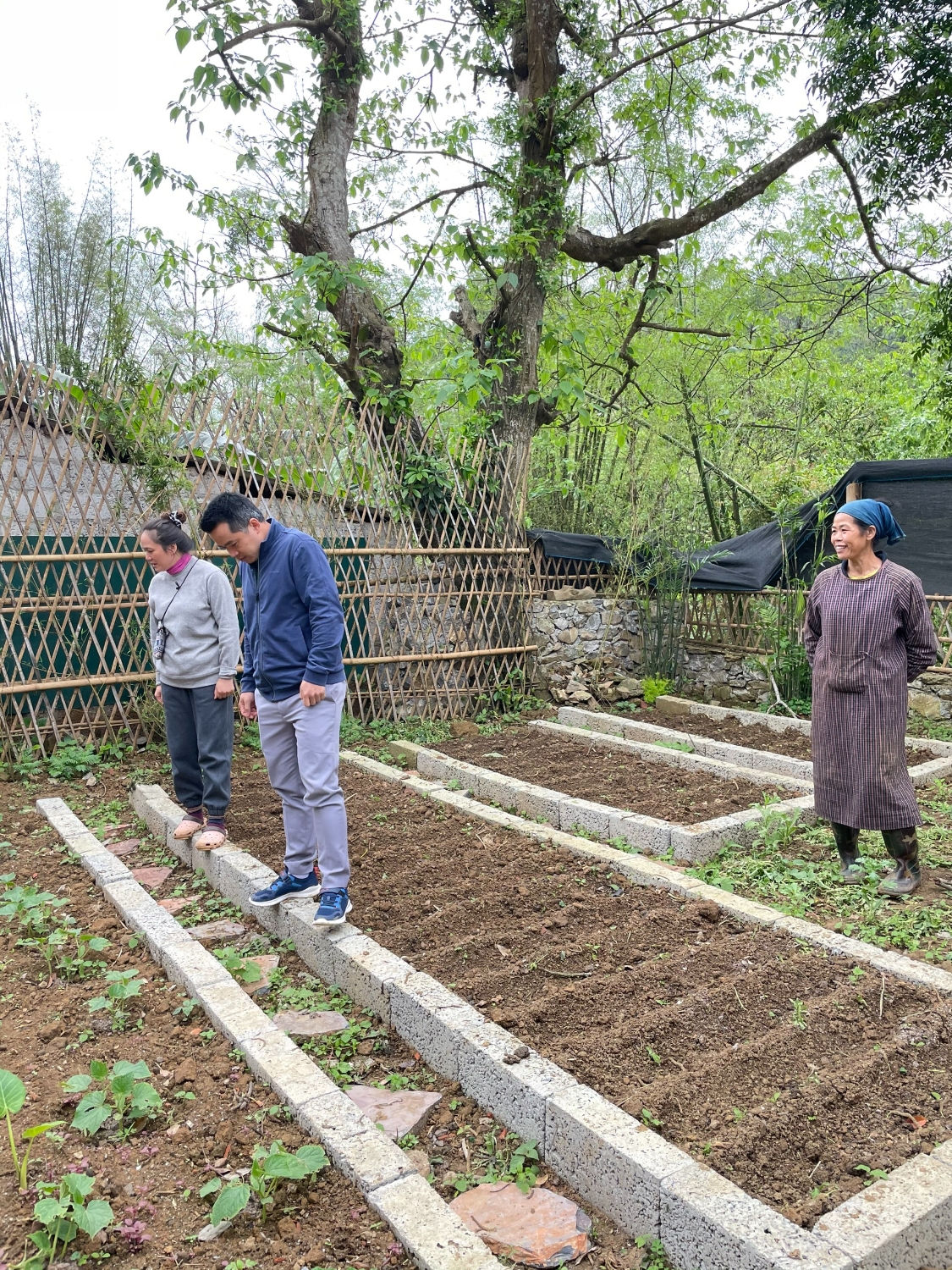 After discussion, the Geopark Management Board and the villagers of Hang Thoang hamlet conducted a field survey to select the place to deploy the project. The selected location is a place surrounded by the Quay Son River, with beautiful scenery, fertile soil, and convenient irrigation with a system of water wheels along the river. In particular, in this hamlet, the fact that a geopark partner, Lan's homestay (Nung horse homestay) has been running experience tourism associated with indigenous cultures attracting a lot of domestic and international tourists is a favourable condition for the implementation of this project. Besides, the Geopark Management Board will also promote product consumption in the Non nuoc Cao Bang geopark partner network to ensure the market for the products.
For the implementation of environmentally friendly agriculture associated with tourism development, the Geopark Management Board will continue to work with the People's Committee of Trung Khanh district and relevant agencies to support the training on agricultural techniques for the locals, communication and promotion on social media, product consumption, planning on growing seasonal vegetables, selecting vegetables matching with the soil condition and agricultural seasons and the needs of visitors, contributing to promoting the cuisine of Cao Bang. This is also one of the projects towards the "localization of food production" strategy, contributing to the conservation of indigenous plant and livestock genes, mitigation of carbon footprint and environmental pollution from agricultural activities, and improving the quality of tourism services in general, and food services in particular in the Eastern route of the geopark – "Experience the traditional cultures in a wonderland".