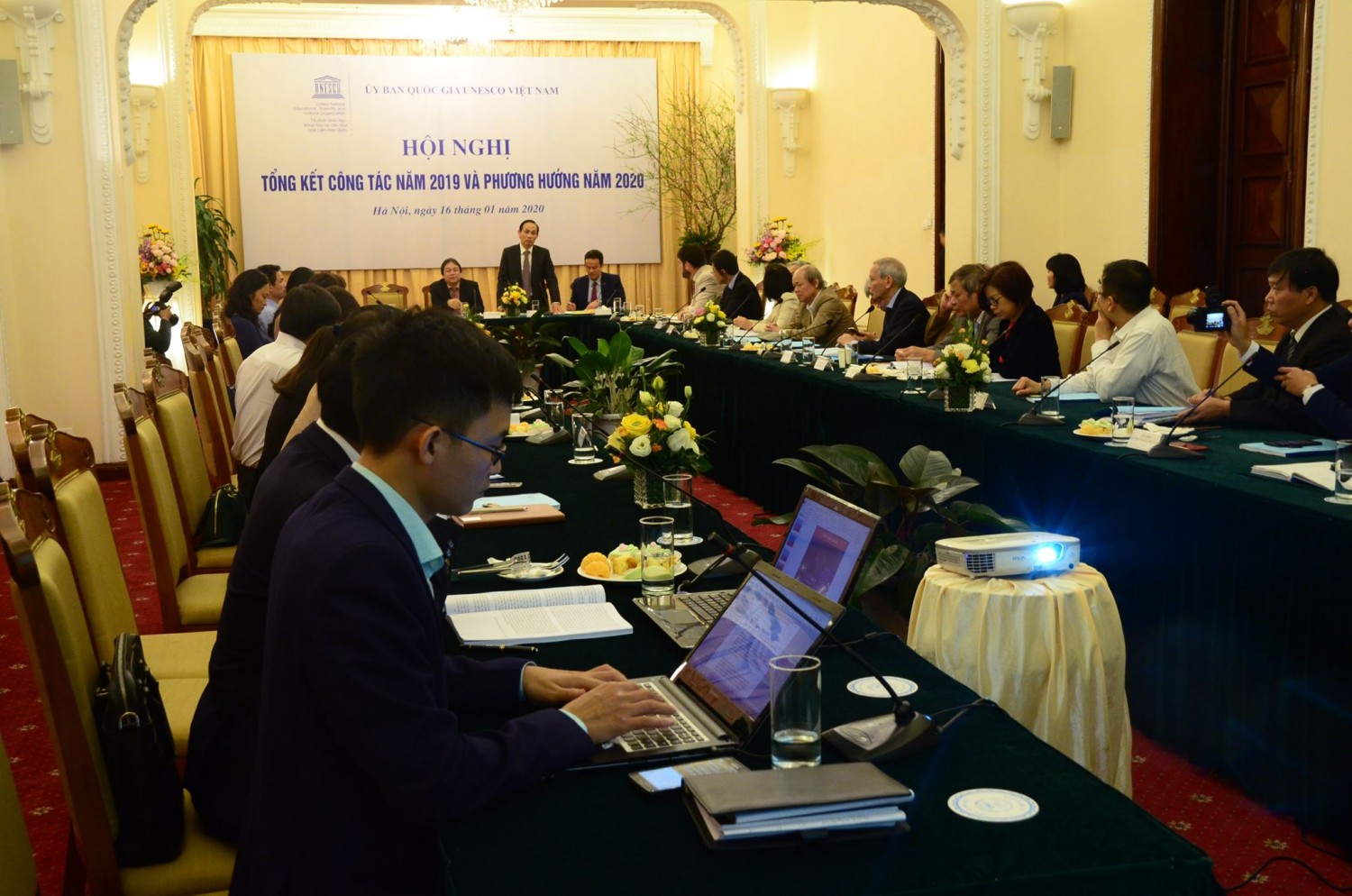 The report showed that in 2019 Natcom achieved lots of important results, which then affirmed the cooperation of Viet Nam with UNESCO. Some of the achievements were the activities on the fulfillment of its responsibilities within UNESCO, active contribution to issues concerned by UNESCO and member states which then helped to improved Viet Nam position in the global stage. The Commission provided support to provinces in preparing and submitting application dossiers to UNESCO and in 2019 there were 3 newly UNESCO-recognized heritages. Moreover, the Commission supported provinces in mobilizing and promoting UNESCO heritages for sustainable socio-economic development as well as supporting the consolidation and development of Viet Nam geopark network, etc.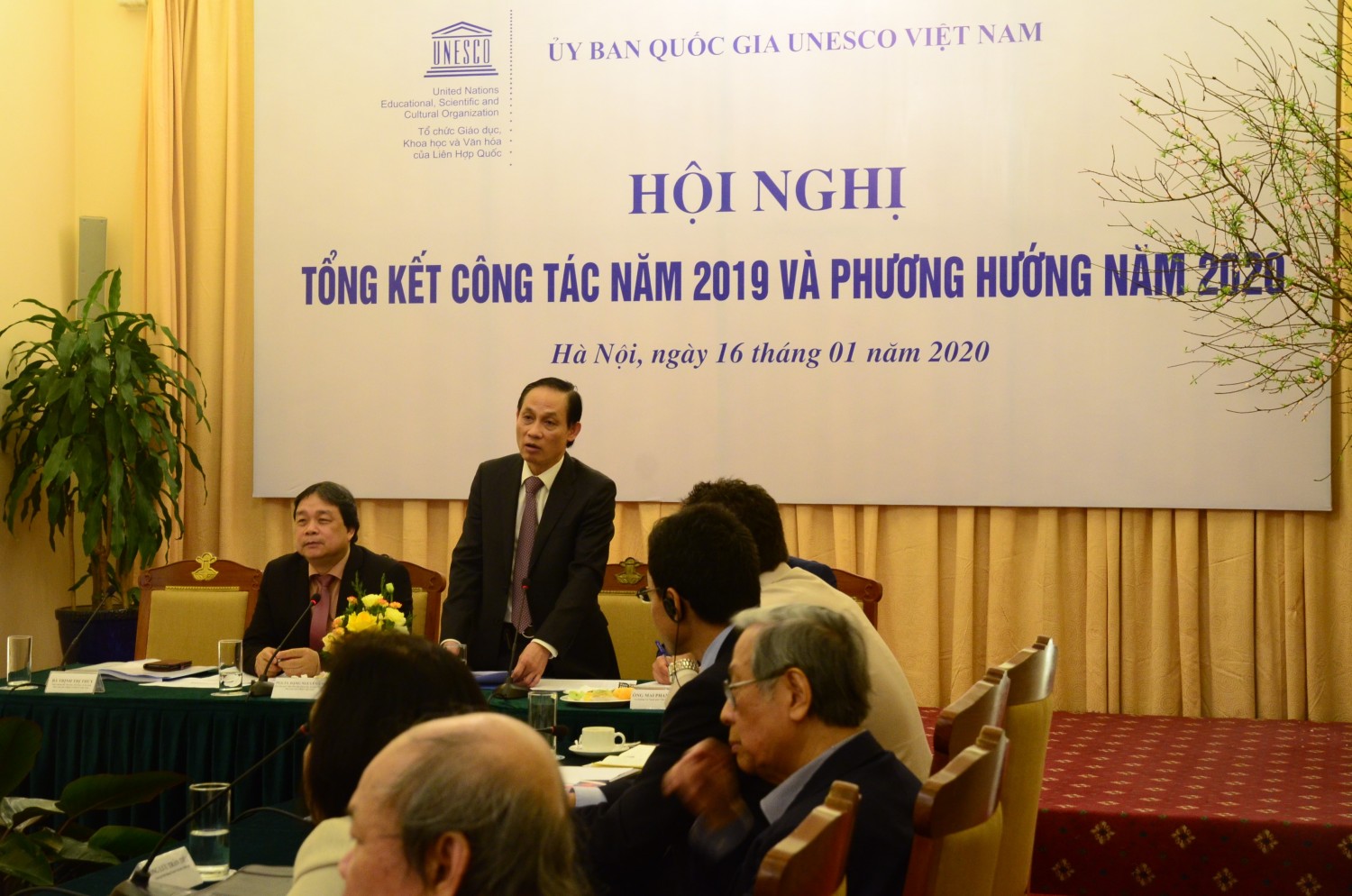 Mr. Le Hoai Trung, member of Central Committee of the Communist Party, Vice Minister of Ministry of Foreign Affairs applaused achievements in 2019 made by Natcom, and suggested to promote roles and responsibilities of Natcom in understanding action plan of UNESCO to catch up with action plan of UNESCO to integrate these activities for socio-economic development of the country and social changes, artificial intelligences, marine sciences, sustainable development to consult the Government on these issues.
Head of the Sub-Commission for UNESCO global geopark network of Viet Nam, Mr. Tran Tan Van suggested Natcom to propose the establishment of a capable structure of National Geopark network to the Government of Viet Nam. In addition, Geoparks needs to be able to generate incomes through the implementation of the Mechanism on visitor-fee collection.