Anually, from May to August UNESCO will send evaluation experts for the revalidation of Geoparks that are candidates for the UNESCO global geopark designation. This is an important activity that plays a key role in deciding if the Geopark can be a UGGp or not. The purpose of the validation is evaluating cadidates profiles, based on Unesco global geopark's criteria such as: Geopark boudary, outstanding geological values, managament, etc. and making recommendations depends on the actual situation of each cadidate. In this period, UNESCO also carry out revalidation mision every four years to decide the green card for the UGGp designation or not.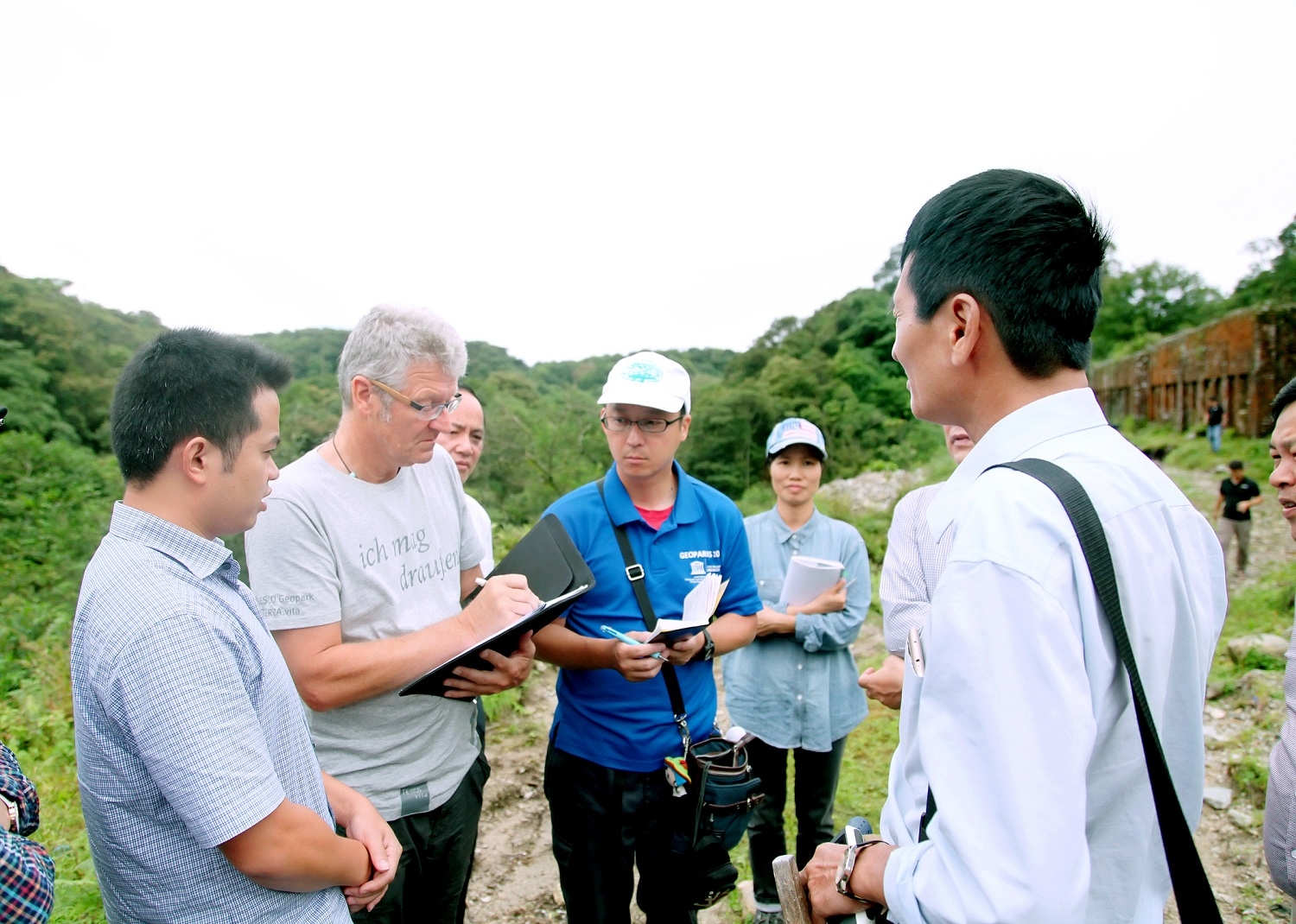 For the preparation, in March 2020, UNESCO and Global Geopark network announced to find available experts who has experience in Global geopark evaluation. The deadline was on April 15th 2020.
Normally, the revalidation mission includes 2 members with expertise and experience in some aspects such as: geological heritage, preservation, subtainable development, geopark management,etc. The evaluators will conduct field work at an appointedgeopark within 4 days. Their main task is to experience geopark tour (especially tour linked with geology), inspecting the preservation and promotion of heritage values, geopark managementplan, meeting management board and geopark partners. After the revalidation, the experts will make an evaluating report and submit to the UNESCO Secretariat commission and the UNESCO Global Geopark council for final decision.
In the Vietnam geopark network, Ly Son - Sa Huynh aspiring geopark will be validated in 2020. However, due to the outbreak of Covid – 19 pandemic on global scale, the validation schedule for Ly Son – Sa Huynh may be rescheduled to the end of 2020. For the Non nước Cao Bang UGGp, it is scheduled that UNESCO will send a revalition team to evaluate Non nuoc Cao Bang UGGp in June 2021.